A £10m innovation project to help Bristol businesses make products that are lighter, more fuel efficient and have less waste and so reduce carbon emissions has been officially launched.
The Digital Engineering Technology & Innovation (DETI) initiative will play an important role in driving innovation and digitally enabled recovery following the coronavirus outbreak by undertaking research and innovation in the virtual world.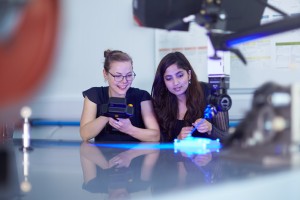 A collaboration between industry and academic partners led by the Bristol & Bath Science Park-based National Composites Centre (NCC), DETI will benefit future generations of engineers and engineering products and to help tackle global challenges.
Ahead of its launch this week it received £5m from the West of England Combined Authority (WECA) – an investment that is expected to trigger at least £62m of added research and development value over five years. A further £5m will come from its business partners.
WECA said DETI formed part of its commitment to prioritising innovation to improve business productivity and resilience, create new skills and employment opportunities for residents, and help the shift towards a low-carbon economy.
It is also a key part of its Local Industrial Strategy, which sets out clear priorities to drive long-term, clean and inclusive growth.
At its core is a state-of-the-art, 5G-enabled industrial test bed using collaborative design, connected manufacturing facilities and high-performance computing capabilities, including Artificial Intelligence (AI) and Virtual Reality (VR).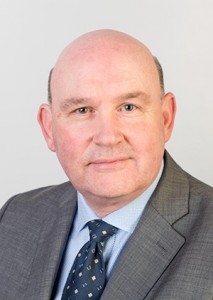 Businesses of all sizes will be able to harness this to explore the best digital tools to use, technologies to invest in, and how to exploit value from vast quantities of data generated through the product lifecycle.
It will also boost diversity and inclusivity through a comprehensive skills and workforce development programme and by engaging with 1,000 young people from socially disadvantaged areas across the West of England, as well as ensuring the region's current and future workforce is digital-ready. 
Future generations will be inspired by a programme that will demonstrate to schools and the further and higher education how digital engineering can contribute to the West of England meeting the UN's sustainability goals.
West of England Metro Mayor Tim Bowles, pictured, said: "Following the coronavirus outbreak I'm determined that our region remains a thriving, successful and innovative place to live and work. Innovation and digital technology are vital to help our businesses recover and emerge digitally stronger.
"DETI will play an important part in our recovery and will have a major impact on reducing carbon emissions through accelerating the development of more efficient and sustainable ways of working while inspiring the next generation of engineers.
"By fast-tracking innovation, the West of England region will be better placed to maintain employment levels, reinforce our competitive position in global markets and make business more resilient for the future."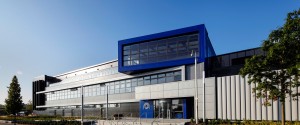 Partners in DETI alongside the NCC, pictured, include the Centre for Modelling & Simulation (CFMS), Digital Catapult, UWE Bristol, the University of Bristol, and the University of Bath, while industry partners include Airbus, GKN Aerospace, Rolls-Royce and Siemens.
NCC CEO Richard Oldfield said: "The global engineering landscape is shifting, driven by the requirements to deliver a low carbon economy. Shorter product development times, faster routes to market and the need for through-life product sustainability for some of the most complex products the world has ever seen, provides us with a unique opportunity.
"DETI will bring together leading companies, technology disruptors and universities to push the boundaries of the digitally enabled engineering of the future, to help UK businesses maintain engineering leadership."