Law firm Foot Anstey's Bristol office has welcomed its first cohort of Year 12 and 13 work experience students as part of a special programme.
During their time at the office the four students gained valuable insights into life at a commercial law firm.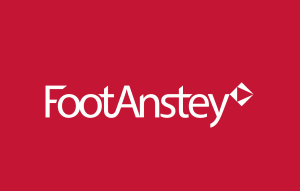 They also took part in a recruitment workshop focussed on key skills, such as CV writing, interviewing and presenting, which will help them when applying for university and/or seeking jobs in the future.
Taking part were Sam Baillie, Millie Edland, Isabelle Lenny and Renee Weber, along with eight other students in Foot Anstey's Exeter and Southampton offices.
Foot Anstey launched two work experience programmes earlier this year dedicated to activating and accelerating a new generation of lawyers and helping create more diversity in the profession.
The firm's Activate Programme was open to all Year 12 and 13 students, while its Accelerate Programme, which takes place this summer, is aimed at undergraduates
Sharing their views on the Bristol office's Activate programme were Isabelle Lenny and Renee Webber.
Isabelle said: "I found the application process easy to understand and it enabled me to get my personality across."
Renee added: "I knew about Foot Anstey as I'd seen it on social media and in the local papers. I wanted to use this work experience scheme to ask questions to lawyers and see what the day-to-day life is like for them."
Foot Anstey early careers specialist Debbie Moors said: "It is incredibly rewarding to give opportunities to Year 12 and Year 13 students located near our offices the opportunity to experience what a law firm does day to day and help them build a better understanding of what a career in law could look like.
"The students took everything in their stride and produced excellent work over the course of the programme.
"We are looking forward to welcoming Undergraduate students taking part in our Accelerate Programme during the summer."
To find out more about the Activate Programme visit: Activate your career in law | Foot Anstey and for more information on Foot Anstey's Accelerate Programme and how to apply visit: Accelerate your career in law | Foot Anstey