Innovative projects ranging from the world's first solar-powered balloon to a major festival looking at the future shape of cities across the globe will thrust Bristol into the international spotlight as 2015 European Green Capital.
The first initiatives that will make up Bristol's year as green capital were announced today with the emphasis on creating a lasting green legacy for the city and its people.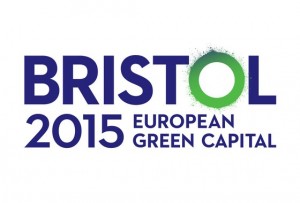 Bristol is the first UK city to be awarded the prestigious title and the programme promises to be the best-funded and most-comprehensive launched by any European Green Capital.
The much-anticipated launch comes just over a week after the company behind the green capital programme was rocked by the departure of its chief executive, claims that it was in "chaos" and failed to work with the city's green groups.
Bristol City Council was forced to act fast to steady the organisation amid suggestions that it was struggling to grasp the opportunity to lift the city's green profile on the international stage.
As the only city in the world with an official and significant 'green' title, Bristol's goal is to become the epicentre for global discussion and debate, highlighting the role that cities, citizens and businesses play in testing and implementing solutions for sustainable living.
Projects announced at today's launch differ from some of the more-ambitious schemes championed by the previous green capital leadership team.
Some 40 projects were announced from grassroots events in each of Bristol's neighbourhoods, to projects from world-renowned artists that bring sustainability to life, an international green tech festival, national schools' programme and wide-reaching volunteer scheme.
Organisers said the 2015 programme is designed to give everyone the chance to get involved in making Bristol an even happier and healthier place to live and work as well as a catalyst for change.
Bristol 2015 Ltd, the organisation set up to facilitate Bristol's year as European Green Capital, is working with two key partners in Bristol City Council and the Green Capital Partnership. Joining them are hundreds of partners and volunteers from across the city, including Bristol artist Luke Jerram – best known for his Park Street water slide – Business West and Low Carbon South West, to create the programme that will be added to as the countdown to 2015 continues.
Highlights include:
Greentech Camp (March) – The camp will provide children and teenagers the opportunity to learn about and explore how technology can be used for green goals.
Filwood Green Business Park launch (March) – marking the city's first BREEAM outstanding-rated business park and providing space for new and existing companies to set up shop in South Bristol, aiming to create around 350 new jobs.
Bristol Blue Whale (opens April 2015) – people from across the city can help to create a life-size 'sculpture' of a Blue Whale made from recycled materials. The Blue Whale will present the beauty of ocean life, and the growing human threats it faces.
Bristol 2015 Youth Summit (April) – bringing together the next generation for TED-style presentations, debates and workshops, followed by a rally on Earth Day (April 22) that will send to a message from the young people of Bristol to the world.
Solar Balloon (Aug) – Cameron Balloons will unveil the world's first modern solar powered balloon to launch at the Bristol International Balloon Fiesta.
Community Tree Planting Week (Nov) – to mark National Tree Week, Bristol's Tree Pips scheme will run a special community planting week where it will aim to plant as many trees as possible. Overall the scheme will see 36,000 new trees in Bristol by spring 2016.
Festival of Future Cities (Nov) – drawing commissioned writers, artists, filmmakers, poets, architects and others to the city. The festival will seek to bring together all the lessons learned during the year.
Further project details will be added throughout the year.
As part of this, Bristol 2015 is inviting community groups, local businesses and voluntary organisations to join forces and become an official part of the city's year as European Green Capital. From today, the programme can be added to by individual groups and organisations, meaning as many people as possible can get involved in 2015 – not just in attending events or taking advantage of projects, but by creating their own.
Mayor of Bristol George Ferguson said: "This is a great start. It is an initial programme which really gives people a feel for what to expect during our year as European Green Capital. We're talking new jobs, exciting events, long-lasting environmental projects, better environmental education, more energy efficiency offers, more protection for green spaces and on-going improvements in our transport infrastructure.
"What you see today is only the beginning of what will be a city wide set of initiatives. There will be many more announcements to come, each adding something special to the comprehensive programme. Now that we're inviting others to take part we can also expect hundreds of community events planned through the members of the Bristol Green Capital Partnership, local businesses, voluntary organisations, community groups and individuals. 2015 is already looking special, and will be further enriched by more and more individual and community initiatives. I have no doubt that Bristol will be the most extensive and engaging Green Capital that Europe's yet seen."
Bristol 2015 chairman Andrew Garrad added: "Throughout next year, Bristol will be home to a wide-reaching programme of activities and events that will showcase Bristol's achievements and ambition. Today we have announced the initial programme which will grow over the year. There will be opportunities for all individuals, communities and organisations of all sizes to get involved and now we're calling on the city to get behind the year by adding their own events to the programme too."
Pictured; Flashback to the announcement when Bristol landed the European Green Capital 2015 title