Bristol Energy, the city council's pioneering sustainable energy company, has appointed its first managing director as it prepares to launch.
Peter Haigh, pictured,has been at the centre of many of the major developments in the UK energy industry. Most recently, he spent five years as CEO of Elexon, the company that ensures the smooth operation of the UK's wholesale electricity market.
Prior to that he was director of business retail at German energy supplier E.ON's UK operations.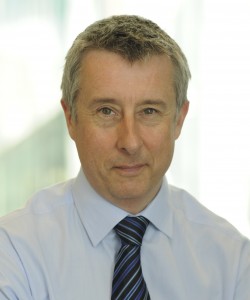 Bristol Energy, which will take on its first customers later this year, aims to supply cleaner and cheaper energy for homes and businesses across the city and beyond.
It will source most of its electricity from local, low carbon sources, offer advice on more efficient use of energy and encourage community groups to invest in renewable energy such as installing solar PV panels on their roofs.
Bristol Mayor George Ferguson said: "Bristol Energy will be a force for social good. I'm delighted that we've found a respected leader in the industry who shares our vision for both fairness and accountability.
"The establishment of Bristol Energy company is one of our landmark achievements during our year as Green Capital, and I hope will become one of its most significant legacies.
"Peter has the opportunity to build a special company that Bristol can have real pride in, as we mark a new more enlightened era for the UK energy industry."
Peter Haigh said: "I am thrilled to have joined Bristol Energy at this exciting time, with the opportunity to build on the values of Bristol and make a real difference to customers and the city."