Bristol-headquartered national law firm Burges Salmon has celebrated the first anniversary of the launch of its Edinburgh office and the success of its Scottish practice over the past year.
The firm said opening the office, pictured, had recognised and responded to the needs of Burges Salmon's clients and demonstrated its commitment to the Scottish market and its long-standing Scottish practice.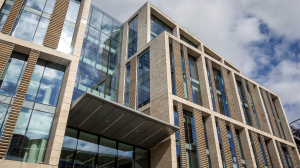 A year on the office has secured three high-calibre partners from top-quality independent Scottish firms for its launch. The Edinburgh team now has five partners who are heavyweights in their fields ranging across corporate finance, planning, real estate, banking and employment, including the arrival of its latest partner appointment, dual-qualified, UK employment law specialist Katie Russell.
Corporate practitioner Danny Lee, commercial property lawyer Robert Forman and planning law specialist Craig Whelton joined the Burges Salmon Edinburgh office as partners at its launch in May last year, with Stuart McMillan – a nationally recognised figure in energy and infrastructure finance – joining the banking team as partner in October.
Over the past year there has been number of key client successes for the team, which is now 20-strong with a range of directors, senior lawyers and business services professionals.
They have advised on a number of significant transactions across a range of sectors and for high-profile clients such as Europe's largest renewable energy producer Statkraft, leading timber producer BSW, private equity firm Inverleith and the Atlas Hotels group, part of the L+R Hotels portfolio.
Burges Salmon has also forged partnerships with some of the most significant institutions in Scotland, including being appointed to the legal services panels of both the Scottish Professional Football League and the Scottish Environment Protection Agency (SEPA).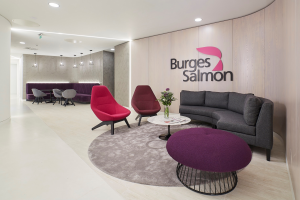 Burges Salmon managing partner Roger Bull said: "The launch of our Edinburgh office has cemented the firm's trusted reputation in the Scottish market, underpinning our strong market position and enhancing our capacity to provide wide-ranging sector advice across the UK.
"Since the opening, it's been fantastic to see the team continue to grow and report significant successes for our clients in its first year. In the current climate, I'm only too aware of the impact that the Covid-19 pandemic has had, and will continue for some time to have, on all businesses.
"However, we are continuing to look positively to the future and make prudent investments for the benefit of our clients. The arrival of new employment partner Katie Russell is a great example of this forward-looking approach."
Burges Salmon employs around 750 people in its Bristol headquarters and London office.