Bristol firms are to get the chance to learn more about the business case behind using Fairtrade products at an event later this month.
The workshop, staged by Bristol Fairtrade Network at the Future Economy Centre on Temple Way, will give help and inspiration on ways to source Fairtrade products in the workplace and the benefits to staff recruitment and retention and company reputation.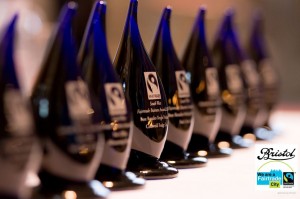 It also serve as an introduction to new, revised criteria for the 2018 South West Fairtrade Business Awards as well as revealing a new category.
The awards, which have been staged for five years, recognise organisations across the region for their commitment to using and promoting fairly traded products, and embedding Fairtrade values.
Some of the winners of last year's awards will be on hand at the meeting to share their Fairtrade experiences.  
A Bristol Fairtrade Network spokeswoman said: "In a time of uncertainty for the future of international trade, Fairtrade will continue to provide certainty for producers and suppliers, particularly the smaller ones who often are marginalised from the global trading debate.
"While buying Fairtrade products for your business supports those producers and helps make their future more secure, it can also help your business – no matter what size.  
"Using Fairtrade products can form part of your CSR (corporate social responsibility) policy and activities, boost your profile in your community and encourage staff to get involved in sustainable activities and practices."
The workshop is on Thursday November 23 between 9.45am and midday in The Oak Room, Future Economy Centre, 1 Temple Way, Bristol, BS2 0BY.
The event is free, but booking is essential at https://ftba23nov17.eventbrite.com
Last year's South West Fairtrade Business Award winners included Bristol law firm Lyons Davidson, which secured the title of the South West's Best Fairtrade Business, along with The Greenhouse Bed & Breakfast in Southville (Best Fairtrade Accommodation Award), Minuteman Press (Best Fairtrade Office) and Zoe Robinson of The Good Wardrobe, who landed the title of Best Fairtrade Advocate.
The University of Bristol and UWE shared the Best University award.
Pictured: The 2017 South West Fairtrade Business Awards. Photo by Jon Craig