Confidence among West of England firms has recovered sharply from its slump last year, according to the latest research by the region's largest business organisation – but continued staff shortages are now adding to their problems.
The quarterly survey by Business West, which runs Bristol Chamber of Commerce, shows firms' confidence in both the UK economy over the next year and their own prospects higher than last quarter.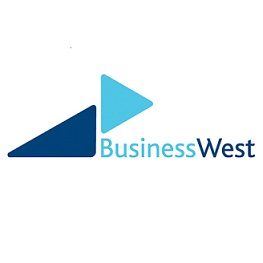 Confidence in the national economy increased dramatically to 20% – from its all-time low of just 6% in the final quarter of 2022 – while the proportion expressing confidence in their own business prospects was up from 46% to 52%.
But against this improved backdrop, firms are struggling to recruit, with three quarters reporting difficulties finding suitable staff.
Just under half of the 319 firms taking part in the survey had tried to recruit between January and March, with 81% reporting difficulties finding suitable candidates.
These recruitment difficulties were across all categories of employee, but were particularly tough for firms trying to find skilled technical workers and professional and managerial grade roles.
As a result, 68% said labour cost-based inflation was now applying upward pressure to their prices. For manufacturers, the figure was 75%. This included higher salaries to attract new staff as well as measures to retain their existing workforce.
However, workforce expansion remained low in the first quarter, with just 19% of firms increasing staffing compared to the previous three months ago – although 31% expect to recruit during the next three months.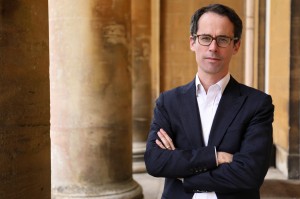 Business West said the position in the region reflected the national picture, with recent Office for National Statistics (ONS) labour market figures showing more than 1.2m vacancies across the UK.
The top concerns for West businesses during the quarter, according to the survey, were general economic conditions (75%), inflation (59%) and general business uncertainty (54%). These were the same top factors as last year, although levels of concern were down across the board.
Among the businesses taking part in the survey was Bristol-based construction materials firm Kellaway Building Supplies.
Operations and commercial director Sean Morgan said: "With rising costs and labour shortages we are looking at smarter more efficient areas to operate.
"This includes looking at easier ways to onboard new recruits alongside day-to-day operations and trading platforms and making jobs easier to navigate to deliver better outcomes.
"We're also looking at new routes to market, social media platforms and bespoke advertising programmes."
While inflation may have peaked, 45% of West firms still expect to raise their prices over the next three months. However, this was eight percentage points down since last quarter.
Business West director of policy Matt Griffith, pictured above, said despite the continuing challenges facing businesses, it was encouraging to see a rise in positive sentiment among firms.
"While the top concerns for businesses during the quarter were general economic conditions, inflation and general business uncertainty, these are all down since last quarter," he added.
"However, it is still a tough environment for businesses, with cuts to the energy support scheme leaving many firms uncertain about what the next 12 months will bring and the tight labour market continuing to hinder firms' growth."