Bristol firms' contribution to more sustainable ways of operating – and the city's year as European Green Capital – will be recognised next week when Business Green Week takes place.
Events during the week will aim to inspire more businesses to adopt sustainable practices in the workplace. The 39 businesses already signed up Business Green Week have come up with innovative ideas on how to get the message home to their staff with a range of events – from nature walks to team travel challenges, locally sourced picnics in the park to creating a rooftop herb garden.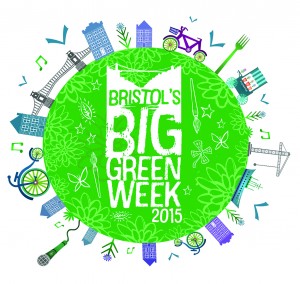 One business taking part next week is property agents Alder King, which employs more than 100 staff at its Clifton offices. It has planned a programme of activities for the entire week.
Senior partner Martyn Jones said: "We hope that our programme will be both enjoyable and informative and be the start of a more in-depth look at the issues of sustainability and how they affect our staff, our business and our city. We are keen to create a legacy that lasts beyond next Friday."
The firm's week of events include:
Monday. Think Global – To start the week, staff will find a green-themed surprise on their desks when they arrive at the office.  Staffs also invited to a lunchtime screening and discussion on two or three short films on global and local sustainability issues.
Tuesday. Act Local – All staff will receive another green and locally sourced gift to fuel their day.  The firm will also be planting a selection of bee-friendly plants outside its Clifton offices.
Wednesday. Low Impact Day – Alder King's offices will turn 'green' inside and out with the introduction of new energy-saving LED lights. Staff will also be encouraged to reduce waste and there will be a renewed focus on recycling and energy consumption.
Thursday. Better Travel Day – To encourage everyone to ditch their car in favour of a more sustainable mode of transport on Better Travel Day, the incentive of a free breakfast has been offered for those that are car sharing, using bus and rail travel or cycling.
Friday. Feel Good Friday – To celebrate the end of the week, staff have been invited to dress green and join a Big Green Picnic in a local green space, with activities including a hula hooping workshop, green quiz and awards presentation.
Business Green Week links in with the wider Big Green Week during which a Go Green Business Breakfast will be held at the Bristol Hotel on Friday.
Go Green, which was set up in February this year to encourage more sustainable business practices, already has 200 business members.
The breakfast will give Go Green network members a chance to meet to learn and share their practices on green business before the working day begins.
To sign up for free to take part in Business Green Week, visit  https://www.eventbrite.co.uk/e/business-green-week-2015-tickets-16485762359
Firms taking part in Business Green Week include:
Arup
River Cottage Canteen Bristol
Quartet Community Foundation
Ashfords
BodyTalk Bristol
Alec French Architects
SustainIt Solutions
River Cottage
FareShare South West
Surplus Supper Club
Folly Farm Centre
Wessex Nissan
Stride Treglown
DAS
Low Carbon South West
Really Useful Bikes
Atlantic Linen Services
Nash Partnership
University of Bristol Students' Union
Sustain
Eunomia Research and Consulting
Triodos Bank
CMS Group
The Schumacher Institute
White Design
The Care Forum
Bristol Airport
Essential Trading Co-op
Sift Digital
Sustain-Live
Harmsen Tilney Shane
Cavendish Nuclear
Stripe OLT
Resource Futures
Alder King
BBC
Bodywise (UK)
UWE