A majority stake in Bristol-based pensions software firm Procentia has been acquired by the executive arm of the UK's largest private sector pension schemes.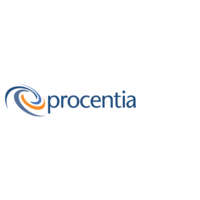 Procentia was launched in 2002 by a group of self-confessed pension software geeks and has grown into a major player in the fast-growing specialist financial software sector. 
It has more than 30 clients including many household names and FTSE 100 companies, which it serves from its Emersons Green head office and a base in Chicago.
More than 2m pension scheme members are administered on Procentia's systems including blue-chip companies such as Rolls Royce, DHL and Specsavers.
It also supplies software to third-party administrators, systems integrators, technology companies and other product providers.
The acquisition of an undisclosed majority stake by the BT Pension Scheme Management (BTPSM),
BTPSM has also announced that it will be implementing Procentia's IntelliPen system for the scheme's member administration services, which it brought in-house last year.
The BT Pension Scheme has around 300,000 members of which approximately 200,000 are pensioners or beneficiaries. It has £50bn of assets and pays out more than £2.5bn in pension and other benefits every year.
Procentia's founders Steven Donkin, Trevor Scurr, Ian Dowler, Paul Jones and Daniel Osicka will remain with the business.
BTPSM CEO Morten Nilsson said: "In Procentia, not only have we found a market-leading system that will future proof our member services, but a great long-term investment in its own right. We look forward to supporting Procentia in its next phase of growth."
Steven Donkin CEO of Procentia, pictured above, added: "Procentia has achieved a huge amount over the past 17 years, building a loyal client base with a strong reputation for technical excellence, innovation and client care.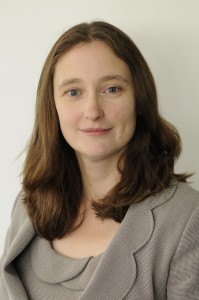 "But, there's only so far five pension software geeks can go on their own, and to fulfil our potential we need support. In BTPSM we've found the perfect partner that is committed for the long-term and understands our sector inside out."
Regional accountancy group Milsted Langdon's corporate finance team, led by Susannah Adams and Ricki Critchell, and the Bristol office of law firm Thrings advised Procentia. BTPSM received legal representation from London-based Slaughter and May.
Milsted Langdon corporate finance partner Susannah Adams, pictured right, said: "It has been a pleasure and a privilege to work with five hugely talented individuals to facilitate them taking the next step towards realising the full potential of their exceptional suite of products."
Procentia director Steve Donkin added: "Milsted Langdon did an incredible job of advising and guiding us through the complex and sometimes bewildering process of selling our business.
"The sheer amount of work they put into getting us the right deal was far more than we could ever have expected and their willingness to regularly 'go the extra mile' to get the deal over the line, was hugely impressive.
"Susannah and Ricki were a pleasure to work with throughout the process and the Procentia founders are all delighted with the deal that they have helped negotiate on our behalf."  
Thrings' corporate team was led by Elaine Meyrick, pictured right, assisted by fellow partner Mike Tomlin, solicitors Carys Webb and Joseph Watkins and trainee solicitors Laura Knight and Amelia Watson. Senior associate Natalie Ward provided employment advice. 
Procentia director Paul Jones said: "The team at Thrings has done an amazing job for us by making the legal aspects of the sale completely pain-free while remaining professional and supportive throughout the entire process." 
Elaine added: "This is a hugely exciting development for Procentia, a business which has developed a strong reputation for enabling its clients to deliver flexible, reliable, low-cost solutions to pension administration.
"Thrings is very pleased to have negotiated the legal complexities and brought this transaction to a positive conclusion. We are also excited to be continuing our relationship with Procentia and wish the company well as it begins what we are confident will be a long and extremely successful partnership with BTPSM."