Clifton Asset Management, the Bristol-based financial services provider, has hit the acquisition trail just weeks after securing substantial funding to support its 'buy-and-build' strategy.
The firm has snapped up Aberdeen-based Burnett & Reid Wealth Management in what it said could be the first of four or five acquisitions financed by the funding from Boost&Co by the end of this year.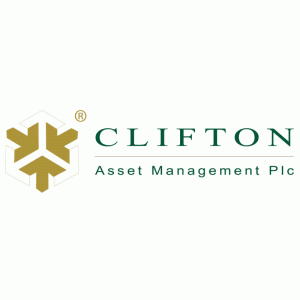 Burnett & Reid is a highly experienced and well-respected team of independent financial advisers that have been advising individual clients and businesses since 1991.
Adding its £180m of assets under management to Clifton's takes the group's total to £860m and lifts group revenues to around £8m. The group's ambition is to have £5bn assets under management within five years.
Clifton, based at Ham Green and one of the UK's largest providers of alternative business finance, adopted its growth strategy two years ago, taking over Shrewsbury-based Plan For Life Wealth Management the same year and adding Portsmouth-based Leonard Gold last year.
Leonard Gold had been an appointed representative of Clifton Asset Management's Clifton Wealth Partnership subsidiary, which was set up as a vehicle for smaller advisory firms to either become appointed representatives or join the firm via acquisition.
When it launched the subsidiary, Clifton said it wanted to "disrupt the established advisory firm acquisition model" by targeting acquisitions that would create a regional network of small financial advisory businesses. 
Clifton said it now has an "extensive pipeline" of opportunities which will create additional jobs and optimise both the experience and services its provides its clients.
Clifton group financial planning director Anthony Carty, pictured, said: "These are exciting times for all concerned. In addition to creating jobs and accelerating growth, the recent first round of funding will also enable us to continue our technological innovation, ensuring that we continue to lead the way with our technology-forward approach.
"We have a growing pipeline of potential acquisitions, and we hear from ongoing conversations that our proposition is forward-thinking and compelling. We are happy to explore options with other firms thinking about their exit strategy."
Burnett & Reid financial advisor and director Colin Morgan added: "Clifton has a like-minded attitude to client care to us.
"Yes, they are a larger firm offering comprehensive technical innovation that is difficult to achieve as a smaller entity, however our final decision was based on getting to know their team and seeing their commitment to fairness in their dealings with us, and ultimately, the clients."
Clifton's core business is assisting owner-managers of small and medium-sized enterprises (SMEs) in the UK to raise business finance, mainly through the use of Small Self-Administered Pension Schemes (SSASs) and Self Invested Personal Pensions (SIPPs).
Full details of Boost&Co's funding for Clifton have not been disclosed.