Commercial law firm Acuity has opened a Bristol office following the success of its consultancy arm in the South West.
The firm, established in 1999 and with existing offices in Cardiff, London and Swansea, is now looking for staff for is new Bristol base as it looks to achieve 50% growth this year across the business.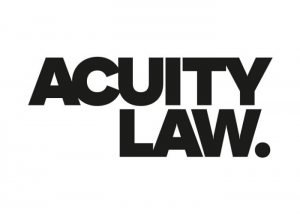 It said the success of its recently-launched consultancy arm – Acuity Consult – had led to demand for a physical presence in the South West.
The firm now has 25 self-employed consultants among its 100-plus team of commercial lawyers.
Acuity said its consultancy arm provided these lawyers with an unbridled opportunity to leverage its Powered by Acuity Law platform, which "encapsulates the benefits of freelance working with the advantages presented by the backing of a modern law firm – a solution not offered by other disruptors".
Its Bristol office is in the Generator Building, part of the Finzels Reach development. The iconic building, once home to the generator that powered the Bristol's tram system, was recently converted by flexible workspace operator Clockwise into 30,000 sq ft of design-led office space having stood derelict for several decades.
The first lawyer to be recruited for the office is Jonny Beck, who will lead Acuity's Bristol real estate team.
Most recently a partner at London law firm Jury O'Shea, where he spent two years, he spent more than 18 years in Bristol with Carbon Law, Henriques Griffiths and John Hodge Solicitors.
Acuity said he brought a wealth of commercial real estate experience to the firm and would further galvanise the firm's highly regarded real estate function.
Jonny added: "I look forward to leading the Bristol real estate team and adding to our national advisory reach.
"Acuity Law has grown to become a strategic partner for clients across a number of sectors and I look forward to building on this momentum."
Acuity commercial director Adele Carter said a physical presence in Bristol had been in the pipeline for two to three years as it was a market the firm was very interested in entering.
"For most self-employed lawyers, consultancy can be a disparate place, with many feeling siloed and disconnected from those around them," she added.
"Acuity Consult provides the very best of both worlds – the freedom and autonomy of self-employment with the camaraderie and collaboration offered by being part of a forward-thinking law firm."
Acuity partner Ed Finley, who heads its Consult arm, described the Bristol office launch as "an exciting but natural development" for the firm as it grows its offering in the legal consultancy market.
"While our consultants enjoy the benefit of working from anywhere they choose, supporting our consultant community by providing well-designed offices in key cities at no extra cost is an integral part of our offering," he added.
Acuity Law chairman Steve Berry said: "This is the next generation of legal consultancy. We continue to be very much both a client and talent-led firm for business to business, city level clients."
Pictured, from left: Acuity Consult lead Ed Finley, Acuity Law chairman Steve Berry and real estate lead partner Jonny Beck, in the firms new Bristol hub in the Generator Building