An ambitious plan is being drawn up to harness Bristol and the West of England's creativity and innovation to potentially create more than 100,000 jobs over the next 17 years.
The emphasis will be on five key sectors spanning digital to aerospace, and in which the area is already strong, to drive growth and trigger a dynamic and sustainable local economy.
The West of England Local Enterprise Partnership (LEP) – the private-public body set up to develop the economy of the area – is working on a six-year Strategic Economic Plan starting next year with a longer-term jobs growth ambition to 2030. The plan will be submitted to the Government next March.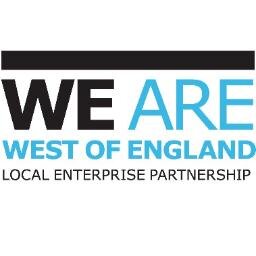 Ministers will then decide how much money they will award the LEP from a £2bn a year Local Growth Fund. The LEP is expecting to bid for between £70m and £95m to fund its plan.
Between December and January, the LEP will run a period of public consultation, sharing the draft plan for anyone in the region who is interested to submit comments on.
The LEP has been developing the plan since April with business representatives and the four local authorities – Bristol, North Somerset, South Gloucestershire and Bath and North East Somerset.
The economic strategy has identified five key growth areas as the focus for support and intervention – low carbon; high tech; advance engineering/aerospace; creative & digital media; finance & professional services.
These sectors demonstrate the greatest potential to create GVA (gross value added) and jobs, as well as generating multiplier effects in other areas.
In addition, four 'drivers of growth' have been identified: skills & people; place & infrastructure; investment & promotion; business support (including SMEs).
The draft plan was unveiled this morning at the LEP annual general meeting. Staged at At-Bristol as part of the Festival of Economics, it attracted around 200 delegates.
LEP chief executive Paul Wilson told the meeting: "The opportunity is real: Let's seize it."
There was criticism from some delegates at today's LEP AGM that the plan was aiming purely for growth without addressing issues such as sustainability or social inequality.
The Local Growth Fund is just one of the investment options available to LEPs. They will need to draw on a range of resources to fund the priorities identified in their SEP, including private sector funding, local authority funding, match funding from partners, as well as the EU Structural and Investment Fund, which has already been allocated to LEPS. The West of England LEP has been awarded £59m from the EU SIF.