Fast-growing national logistics group Kinaxia has entered the South West market with the acquisition of Yate-based commercial transport operator David Hathaway.
The move comes as founder David Hathaway, who launched the business in 1976 as a coal merchant, retires and hands over the reins to his three sons already involved in the business.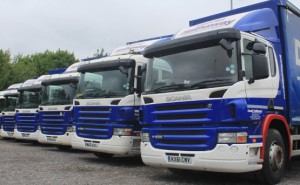 The freight, logistics and storage company employs more than 120 full-time staff across its sites in Yate and Royal Wootton Bassett, where it operates 190,000 sq ft of warehouse. It also has a fleet of 65 articulated vehicles.
Sales in the year to May 31, 2018, were £14m. Kinaxia said all management and staff will remain with the business following the takeover, which was completed by the Bristol offices of national accountancy group RSM and regional law firm Thrings. The business will also continue to use the David Hathaway name.
David Hathaway managing director Matthew Hathaway said: "With my father wanting to retire, joining the Kinaxia group was a natural decision for DHTL. The Kinaxia strategy is one that we can truly identify with and we feel that our service-focused values and aspirations to grow, fit perfectly with Kinaxia."
The deal is the 12 acquisition by Kinaxia Logistics since it was founded in 2012 and gives the Macclesfield-based group a presence in the South West for the first time.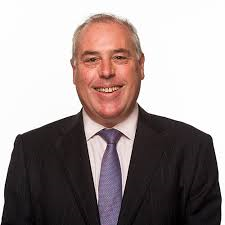 Logistics director Peter Fields said: "As we set out at the start, Kinaxia's strategy has been to acquire successful, professionally operated, service-focused, family-owned companies and our purchase of David Hathaway Transport to give us a foothold in the South West should not really come as a surprise to anyone. 
"Our focus can now shift to developing the improved services and efficiencies that a broad-based national haulier can offer."
Kinaxia now has around 1,800 staff with a total pro-forma annual turnover of around £190m. It operates 850 vehicles and has 1.9m sq ft of warehouse space.
Hathaway is a member of the Palletforce, Palletline and PartnerLink pallet networks. Kinaxia's Peter Fields said: "Kinaxia's strategic intent remains for its companies to stay within any networks that the acquired business originally aligned themselves to. Since we started, our actions and operations have demonstrated that we pose no threat to the existing pallet networks and are committed to work in partnership with those networks who want to retain the high-quality members that we acquire."
Ian Wherry and Mark Colling from RSM advised founder and owner David Hathaway, with Elaine Meyrick and David Mears from commercial law firm Thrings' Bristol office acting as legal advisers.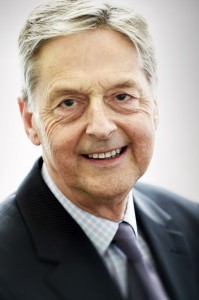 RSM corporate finance partner Ian Wherry, pictured above, said: "We have seen a lot of M&A activity in the logistics sector over the last few years and are delighted to have been able to use this experience to assist a long-standing client like David Hathaway to deliver a deal that provides a great opportunity for continued growth in the business."
Thrings commercial property partner David Mears, pictured right, added: "I am pleased to have worked with David since those early days 25 years ago, to grow David Hathaway Transport into the successful two centre warehousing and distribution business it is today. With the company now within the Kinaxia group and in the capable hands of his sons, we wish David a happy and well-deserved retirement after many years of dedicated service to his staff and customers."