Bristol law firm Gregg Latchams has produced a family law advice booklet to help anyone going through relationship breakdown and trauma access the professional help they need.
The advice-based brochure – the first produced by the firm – details a range of legal and support services and sources of information available to people experiencing family or relationship breakdown.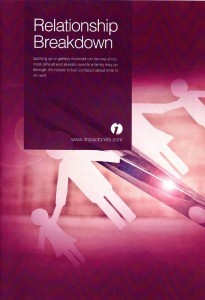 It has been produced in response to research by the firm which showed a widespread lack of knowledge about the legal and financial aspects of family breakdown and the support services on offer.
Entitled Relationship Breakdown, it covers different services and practical steps that can be taken to facilitate and ease the pain of family splits – from counselling, mediation and collaborative family law to domestic violence, financial settlements associated with divorce or separation and the complexities of childcare and support.
It also contains useful information and contact details for help and advice organisations including Citizens Advice, Shelter, Relate and the Family Mediators Association.
The booklet will be available at 65 GP surgeries across Bristol from the end this month as well as the Gregg Latchams office on Queen Square.
Gregg Latchams director of family & relationships James Myatt, pictured, said: "We very much believe in supporting the care sector, in particular helping couples navigate their way through the legal aspects of a trauma or breakdown in the family home.
"This can often feel overwhelming and daunting, leaving them with little or no energy to find out legally where they stand.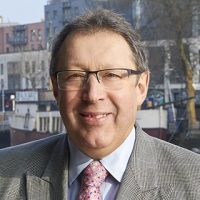 "Splitting up or going through a divorce is one of the most stressful events a family can go through. So it's only natural to feel confused about what the next steps are. Especially if the couple are in a civil partnership or not married.
"With one in every two relationships now breaking down, many involving children, it is really important people have access to the information they need on their legal rights and the steps they need to take to protect their children and themselves."
James said a common misconception was around couples who have lived together for a long time having legal rights as part of a 'common law marriage', which is not the case.
"Sadly, it is more complex than this and one a court quite often has to make judgment on, especially if children are involved," he added.
"Research shows us that children cope better when parents are more co-operative, and they are included at every stage to provide the reassurance they need. A court will always advise that children stay in the family home to minimise further stress and to create stability – in most cases until they reach the end of their full-time education."
This is where parenting plans can help create transparency for the family, so the children know when they are with each parent, who is collecting them from school and where they are spending the holidays, he said.
For more information, contact Jen Pollock at jen.pollock@gregglatchams.com or Sarah Comley at sarah.comley@gregglatchams.com