Rapid expansion has continued at international accountancy group EY's Bristol office with nearly 100 staff recruited over the past year.

The group said the headcount in its South West and Wales practice had reached nearly 450 through apprenticeship, graduate and senior hires. This time last year it put the figure at around 350 and announced an ambition to reach 500 by 2020.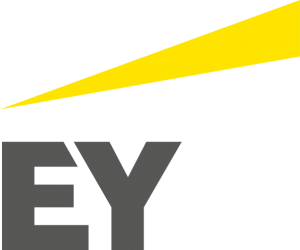 Nationally, fee income grew by 1.5% to £2.45bn with continued investment in its regional business.
Some 31% of its 2,600 new recruits are based in its regional offices and 55% of its graduate and student hires based outside of London.

In the South West it recruited a new partner, three associate partners and two new directors along with 33 university graduates and 28 apprentices on EY's business apprenticeship programme.

Through its involvement in the Bristol Sport Foundation, EY helped support hundreds of young people and adults in the community through sports-based programmes.

Its EY Foundation supported 17 students in the region this year on the Smart Futures programme, offering paid work experience to students from disadvantage backgrounds.

The firm was also named as one of the Best Companies to Work For in the South West by The Sunday Times in its regional lists celebrating employee engagement.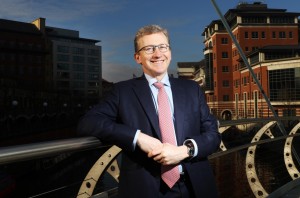 EY South West and Wales managing partner Andrew Perkins, pictured, said: "This year, EY has seen growth both nationally and across the South West and Wales.

"EY's continued commitment to the region is once again illustrated this year by our growth in headcount, bolstered by our recruitment of university graduates and apprentices.

"Our regional leadership team also continues to expand, with a number of senior hires, as they play a key role in driving growth for our clients and for our business."

South West and Wales head of financial services Andy Blackmore added: "Our South West and Wales practice continues to be committed to the financial services sector and I look forward to the next year as we continue to build upon our presence in the regional market, enabled by investing in the very best talent."

The firm said that despite a challenging business environment, revenues in its transaction advisory services and tax grew by 9% and 8% respectively, while its advisory and assurance revenues declined on previous years by 3% and 5%.

It also won a number of significant new audit clients including Imperial Brands, Vodafone and Burberry.

UK chairman Steve Varley said: "We are very clear about the crucial role that our work plays in building and sustaining trust and confidence in the capital markets and helping to improve the attractiveness of the UK as a centre for business.

"That's why it's important that we have continued to invest in the right places, despite the uncertain economic environment. This year alone we've hired over 2,600 people, with more than a third of all roles in our regional business, invested around £31m in training and development, and have made significant investments in our tech capabilities."