Bristol health and protection insurer National Friendly has maintained its strategy of expanding its coverage in the private medical insurance (PMI) market with the launch of a new flagship policy.
'Extensive' offers policyholders unlimited cover and what the mutual society describes as excellent service and is tailored to the needs of individuals looking for prompt private treatments, delivered by specialist consultants who will work with them to define and agree treatment pathways.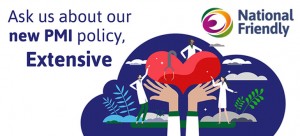 The policy also includes a complete range of cancer cover with no limits on out-patient treatments, scans, diagnostics and operations, plus benefits to improve the customer experience, such as private GP access.
There is also support for wider wellbeing through regular well-person checks.
In a further move in response to customer and intermediary feedback, National Friendly is offering cover for families, couples and single parents.
In partnership with market leaders HealthHero, policyholders will also have unlimited virtual GP access, enabling them to get medical worries checked out at an early stage.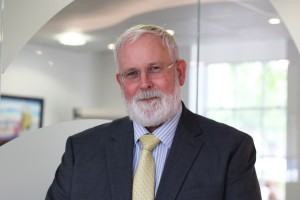 National Friendly CEO Graham Singleton, pictured, said: "We have worked hard to deliver a policy that has easy access to diagnosis and effective treatment, as it is now clear the NHS alone cannot take the strain of delivering all medical care to all of those that need it.
"Our new Extensive policy now offers a real choice and a broader selection of life-changing treatments, delivered quickly through our consultant led approach to claims."
HealthHero commercial director David Jennings added: "We're delighted to partner with National Friendly to extend use of our market-leading virtual GP service to all of its private healthcare policy holders.
"It has become increasingly clear over the past few years that remote teleconsultation is going to play a major role in the healthcare industry and that organisations have vested interests in keeping their employees and members healthy, as well as enhancing services and benefits.
"As the largest digital telehealth company in Europe, we now cover 30m lives and growing, so we are well placed to serve and support our partners such as National Friendly in this growing need."
For three months following the launch on April 7, National Friendly is offering clients a discount equal to the first month's premium for all qualifying policies.
Graham Singleton added: "Following the pandemic, we believe private medical insurance will inevitably play a more central role for many people.
"New, innovative solutions are needed to help take the strain off of the NHS, provide people with choice over the service they receive, and give them peace of mind. It falls to our industry to innovate and lead the way."
Established in 1868, National Friendly specialises in private medical insurance, guaranteed life assurance, assisted living insurance, savings and investments.
It has no shareholders and exists to serve the best interests of its 33,400 members.