Exports by South West firms have risen slightly over the past year despite turmoil in the key eurozone market, new figures show.
And more companies are following the Government's advice and selling overseas as a way of strengthening their business.
Regional trade boss Russell Jones welcomed today's figures with cautious optimism and pointed to new measures are announced to help even more local firms begin their export journey.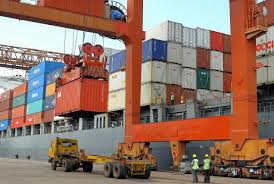 The latest trade statistics released by HM Revenue & Customs show that in the 12 months to September annual exports from the South West increased by £116m – or 0.9% – to £13.7billion.
The number of exporting businesses edged up by 0.7% over the past three months to just over 3,820. However, the value of exports fell slightly during the final quarter.
The main exports from the region are machinery, transport equipment and manufactured goods although the South West remains one of only three UK regions with food in its top five export commodities.
Germany, France and the US are the top markets for the region's exporters but other markets are becoming popular – the value of exports to sub-Saharan Africa rose in the last quarter.
Mr Jones, regional UK Trade & Investment (UKTI) director, said: "It is encouraging to see that the region's exports have increased in the past 12 months, along with a rise in the number of active exporters in the three months to September.
"While we have seen a slight dip in the value of exports during the quarter, I am cautiously optimistic that we will see further growth over the next few months."
The figures were released after Chancellor George Osborne announced £20m of additional Government funding to help more small and medium-sized UK businesses take their first steps into exporting.
The investment, outlined in the Chancellor's Autumn Statement, will bolster the UK's ambition to increase exports to £1 trillion by 2020. It will specifically seek to address the unique barriers to exporting that first time exporters face through tailored regional support and international trade fair assistance, and could benefit up to 10,000 companies.