A new chief strategy officer has been taken on by the Bristol-based digital engineering consultancy the Centre for Modelling and Simulation (CFMS) to support its development of new robotics and artificial intelligence capabilities.
Dr Mark Woods, pictured, has more than 20 years' experience in technical engineering across the space, aerospace and robotics industries.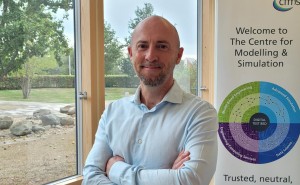 He joins the CFMS board with an impressive array of industry-leading accolades, including the first-of-a-kind development of autonomous robotic and artificial intelligence (AI) elements for the European Space Agency's (ESA) Mars exploration programme including ExoMars, its first robotic mission to Mars.
The newly created role will involve Mark working closely with CFMS chief executive officer Sam Paice and the not-for-profit organisation's senior leadership team to develop a strategy to support its next stage of growth.
He will also lead on the development of a new robotics and AI offering and, at a time when engineering has an integral role to play in the successful rollout of more efficient technologies, will also help to drive forward the organisation's existing digital engineering and data science capabilities to support the UK's net zero agenda.
Based on the Bristol & Bath Science Park, CFMS has pioneered new approaches to digital engineering, largely in the aerospace, automotive and other sectors since its launch in 2010.
It has used its world-class modelling capability to automate designs for folding wingtips to improve aircraft efficiency, simulate flood events to optimise defences, save millions in construction costs, and optimise production-line inspection using artificial intelligence to improve quality.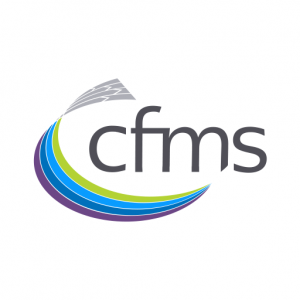 Sam Paice said: "Mark is a leader in autonomy and robotics, with experience in a range of high-profile projects that will prove vital in developing our robotic capabilities.
"His extensive and expert knowledge will play a crucial role in driving CFMS forward, enhancing the services we can provide to our partners, and strengthening our vision of supporting the growth of industrial digitalisation into new sectors. We are delighted to welcome him to the team."
Mark joins from UK computer software and services company CGI (formerly SCISYS), which has a base in Bristol and where he was responsible for setting the strategic, technical, research and commercial direction of its Autonomy and Robotics Group.
He has also provided strategic consultancy to a number of leading UK and global organisations, including the Sellafiled, Network Rail and ESA, regarding the adoption and application of Al technologies.
He said: "CFMS has a strong reputation for supporting the advancement of innovation in digital engineering across several, key industrial sectors.
"With levelling up and net zero high on the agenda, it's an incredibly exciting time for novel solutions, and I'm looking forward to working alongside this talented team."
CFMS chairman Prof Iain Gray said Mark was joining at an incredibly exciting time for CFMS, with a number of innovative projects in the pipeline.
"His talent, enthusiasm, and fresh ideas will help push our organisation to new heights," he added.