National law firm Ashfords is looking to further build its tax advisory offer to organisations and private clients after recruiting John Pindard as a partner.
John who worked for HMRC for 11 years in a number of technical advisory roles before becoming a solicitor, advises clients on corporate tax matters across mergers and acquisitions, restructurings and reorganisations as well as supporting entrepreneurs on the tax implications of their investments, acquisitions and disposals.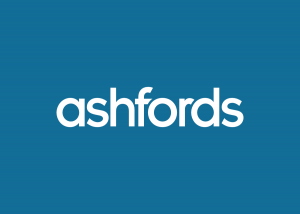 He also advises on property tax matters across VAT, Stamp Duty Land Tax and taxes arising from property acquisitions, disposals and leases.
Ashfords, which has an office in Bristol, provides tax advice across a range of issues from tax strategy and company reorganisations through employee share incentive programmes and inheritance tax planning for individuals.
The firm, which also has offices in Exeter, London, Taunton and Plymouth, continues to invest to grow its offer and has recently appointed a new head of corporate Rory Suggett and a new head of litigation Andrew Perkins.
John joins Ashfords from law firm Foot Anstey, where he spent nearly 15 years and led its corporate tax team.
Prior to that he spent eight-and-a-half years at Bond Pearce (now Womble Bond Dickinson), where he trained and qualified.
He said: "Ashfords' strengths across corporate/commercial, real estate and private wealth are a great platform. I'm looking forward to working with the tax team to grow further the support we provide clients across the UK."
Ashfords board member and head of its commercial services division, Andrew Betteridge, added: "Being a valued partner to our clients means being able to respond quickly with the right expertise and insights to overcome challenges and realise opportunities.
"With tax often a critical aspect of what we do for both organisations and individuals. John's arrival adds to our existing tax capabilities helping to ensure the right outcome for our clients – whether that's delivering commercial objectives, protecting family assets or making investments."