The Bristol office of national accountancy group Haines Watts has recruited Paul Bray as a corporate tax partner.
Paul, pictured, who joins from Smith & Williamson's Bristol office, has been appointed as head of tax to work alongside office managing director Matt Bracher.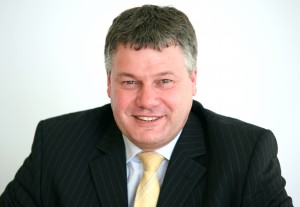 Having been at Smith & Williamson (formerly Solomon Hare) for 22 years, Paul has a wealth of experience and expertise, specialising in the SME owner-managed business market.
Paul said: "The Bristol market has perhaps been missing that something special in the accountancy and business advisory offering to owner-managed businesses for some time.
"I hope that I can help Matt and the Haines Watts Bristol team continue to recreate that offering – a clear market leader in advising and assisting owner-managed businesses and the owners themselves in achieving their objectives.
"We have a client relationship focussed mentality and a commercially driven approach, and by pooling our experience, contacts and aims we believe that the Haines Watts Bristol offering is substantially enhanced.
"Our visions and plans for the future are about driving the awareness of Haines Watts Bristol amongst the local business community so that the expertise we have to offer and which our current client base continues to enjoy benefits more entrepreneurs and business owners in Bristol and the South West."
Matt added: "Paul brings a wealth of knowledge, as well as a high profile in the Bristol area. We have developed a need through our continued success to enhance our corporate tax strength, and with Paul's focus on owner-managed businesses, his expertise and him having the same vision as us as to what an accountancy practice should represent, made him an ideal fit." 
Haines Watts, an association of independently owned firms, is the UK's 14th largest accountancy practice.
Its Bristol office employs around 60 people and covers the whole range of corporate and personal accountancy/taxation requirements.