Torchbox, the Bristol-based specialist digital agency that works with some of the world's biggest organisations including Google and NASA, has appointed a new head of data analytics.
Sara Cox, pictured, will focus on bolstering Torchbox's data team in anticipation of a renewed focus on the importance of privacy-first measurement for its web builds and digital marketing campaigns.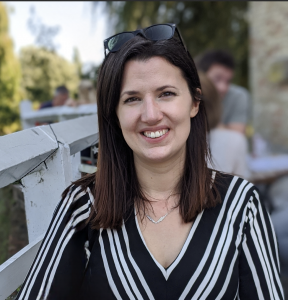 Torchbox, which also has a base in Oxford, specialises in the not-for-profit and third sectors. Its major open-source Wagtail CMS (content management system) is used by the likes of the NHS, Oxfam and the Royal College of Art.
Sara joins Torchbox from the Government Digital Service (GDS)'s Digital Identity programme (one login for government), where she was the lead performance analyst, and also worked on agile teams for the GOV.UK Platform as a Service, GOV.UK Design System, Prototype team and the Brexit content team during the 2020 'transition' campaign.
Before that she worked at a number of non-profits as a digital analyst & strategy manager, including the RSPCA, Sightsavers and Breast Cancer Now, where she built actionable measurement and testing strategies, bespoke dashboards and created advanced tracking setups to ensure charities were making informed decisions on their marketing spends.
Torchbox digital marketing director Phil McMinn said: "Over the years, we've worked with Sara client-side at Breast Cancer Care and latterly Breast Cancer Now, and with her move into the public sector, we stayed in contact. When this role became available, we knew Sara was the right fit.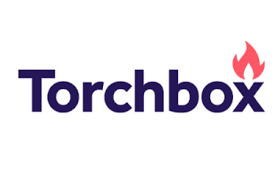 "The analytics landscape right now is one of the most challenging for digital marketers and website owners: cookies, the ongoing fallout from iOS14 and the rise of Google Analytics 4 mean the ground is ever-shifting for measurement.
"Torchbox's Data & Analytics offering is in safe hands with Sara's expertise and vision for the team."
Torchbox has also hired two further analysts, giving Sara overall charge of a team of five web analysts.
Sara said she was really excited to join the team at Torchbox after working with them as a client for so long and being really impressed by their great work.
"I have a genuine passion for analytics and having worked extensively in both the charity and public sectors as both an analyst and a leader, it felt like this role was a really natural fit," she added.
"I'm very excited to be able to build on the already brilliant analytics offering at Torchbox and am looking forward to what's ahead."
Torchbox has been a 100% employee-owned since 2019 and last year was recognised as a World Class place to work in the Best Companies Survey 2022.
Its 100-strong team is spread across the UK, the US and the Philippines.