Thrings, the M4 corridor law firm, has recruited Jane Oakland as a partner in its corporate team. Jane joins from the Bristol office of rival Clarke Willmott, where she was a corporate partner.
She brings more than 20 years' corporate experience in acquisition and disposal, strategic planning, reorganisation, an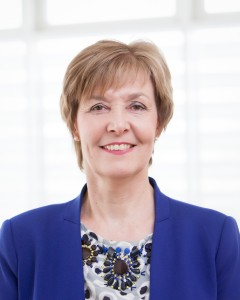 d board and shareholder advice to Thrings, which is growing its corporate team across its offices in Bristol, Bath, Swindon, Reading and London.
Jane, pictured, who has a particularly strong interest in the food, agri-business and leisure sectors, said: "Thrings is a very pro-active and ambitious law firm, focused on the areas where it knows it can deliver.
"It has an impressive expertise in-house, as well as great team spirit and cohesiveness.
"I find its bold decision making appealing, and see plenty of opportunities for me to help deliver the well thought-out business objectives.
"As someone who takes a practical and pragmatic approach to businesses at all stages, and who has many years' experience in working with boards and business owners to develop their businesses, the opportunity to be part of a firm that has taken such a strategic approach to its own growth was one I simply could not pass up."
Jane will continue her work with the not-for-profit Bristol International Balloon Fiesta.
Thrings' managing partner Thomas Sheppard said: "Jane is a highly-regarded corporate lawyer who is very well-known in the region. So we were delighted that she has chosen to join our senior team.
"As a corporate lawyer with years of expertise and experience and the highest of reputations, she will be a very valuable and valued member of the corporate team."