Bristol-based mechanical engineering specialist Cosgrove & Drew has appointed experienced West of England company director Bob Holt as its new chairman to help with its expansion plans.
Mr Holt, pictured, a former director of Gloucestershire building contractor Mears Group and a serial investor, has also become a major shareholder in Cosgrove & Drew, which carries out a wide range of mechanical works in sectors such as education, housing, leisure, local government and health care.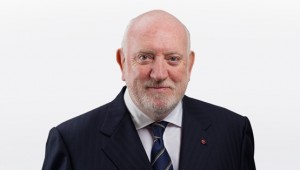 Founded by former tradesmen Zac Cosgrove and Luke Drew in 2014, the firm's services range from domestic heating, plumbing and gas installations to large commercial and industrial plant rooms.
It has enjoyed rapid expansion – going from a two-man band without funding to an award-winning £5m business with more than 80 engineers, including sub-contractors.
Mr Holt brings more than five decades of experience to the Almondsbury-based firm as it aims to double in size over the next two years, with an eye firmly on long-term growth.
He is best known for his 23 years at Mears Group, building up what was originally a little-known £12m business with 83 staff, through its floatation on the London Stock Exchange (LSE) in 1996 to a £1bn group with more than 12,000 staff, operating in the care and housing maintenance sectors.
He left Mears in 2019, three years after joining Kent-based maintenance contractor Sureserve Group (formerly known as Lakehouse and also listed on the LSE), where, as chairman, he further demonstrated his leadership success by completing its major turnaround and overseeing a 125% recovery in its share price before retiring from the board last year.
He has also been chairman of Derby-based, LSE-listed healthcare group Totally since 2015.
He described joining Cosgrove & Drew as a fantastic opportunity to support its founders in driving it forward and focusing on expansion.
"Prior to the pandemic, the business built significant reserves. Post-pandemic, it is well prepared for the huge growth and development potential in the evolving energy transition market," he said.
"With a well-trained and committed work force, the opportunity is vast, and I'm looking to help double the business over the next two years and then double again."
Managing director Luke Drew added: "Bob's illustrious track record in leading businesses to high levels of success with his energetic, inspired approach speaks for itself.
"We couldn't be more excited in harnessing his breadth of commercial expertise and acumen to take Cosgrove & Drew to the next chapter."
Mr Holt was awarded an OBE in 2016 for devoting significant amounts of energy and time to charity, having set up The Footprints Foundation in 2008 to help people in need both at home and overseas, including supporting six orphanages in South Africa.
Pictured, from left: Luke Drew, Bob Holt and Zac Cosgrove