BRAVE Enterprise, the Bristol-based not-for-profit business advice organisation, is running a wide range of training events this summer to help start-up and established businesses to grow and prosper.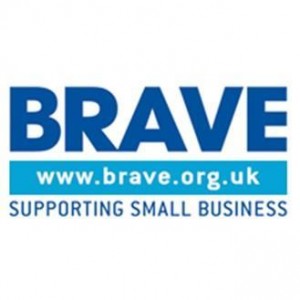 The workshops – which are being held at BRAVE's offices in Upper York Street, Bristol – will offer practical advice to business owners and include: 
Intellectual Property Workshop (free)
Date: June 27
Time: 10am – 1pm
This workshop will show you how to properly manage your intellectual property and increase the value and worth of your business, as well as create new revenue streams. It can also help you protect your competitive position and improve customer perception. The free workshop will be presented by Dave Morgan who is an IP specialist at Business West.
Promote your Business with PR
Date: June 27
Time: 10am – 1pm
There are few business boosts quite as powerful or as persuasive as positive media coverage. This practical introduction to PR will equip you with the essential skills needed to generate valuable publicity in the local, trade and consumer press. You will also learn how to write engaging and shareable content for social media. The workshop is presented by Paul Mullins, pictured, who is an experienced PR consultant and former business journalist.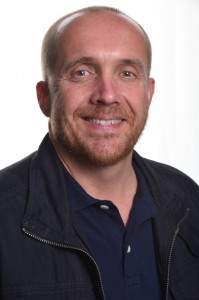 You'll learn how to:
Create stories about your business

Write newsworthy press releases

Pitch stories confidently to journalists

Write great blogs that get shared

Use PR to achieve your business goals
Marketing on a Shoestring
Date: June 28
Time: 10am – 1pm
This half-day workshop is for all those who have an interest in cost-effective marketing of their business and wish to develop the skills needed to implement a marketing strategy. It will give you an understanding of the fundamental principles and practice of marketing in a clear and logical way. You will start to develop a strategy based on your own business needs and will explore some key tools and tactics to help you implement it back in the workplace.
Course content:
Identify the stages in the marketing planning process

Understand the importance of creating a strong brand

Know the different characteristics and applications of the marketing mix

Consider implementation issues and ways to overcome challenges

Have the foundations for a relevant and comprehensive marketing strategy
Introduction to Bookkeeping
Date: June 28
Time: 11am – 2pm
This workshop is for anyone just starting up in business with no knowledge of bookkeeping, or those already trading who want to ensure their systems are correct. It will enable you to make sense of bookkeeping so that you will have the information needed for your tax return.
This workshop will cover:
Documents to keep
Setting up a system to record expenses and income

How online bookkeeping might help you

Using information from your books to run your business more effectively
Improve your Time Management
Date: June 28
Time: 2pm – 5pm
This workshop is for anyone who wants to learn practical skills to manage their time more effectively. This will not only help you develop a more successful business, but also create a better work-life balance.
Thinking About Business (free)
Date: July 2
Time: Noon – 2pm
Anyone considering going into business for the first time will benefit from attending this free introductory seminar. If you're in the very early stages of thinking about starting your own business, but are not sure what steps to take, this free workshop will help you get your thoughts in order and your business idea on track.
Cyber Security – how can you protect your business? (free)
Date: July 3
Time: 10am – 11.30am
Small businesses and self-employed people are big targets for hackers and the financial implications can be crippling. But you can keep your business safe and protect against online threats by putting some simple measures in place. This free workshop, presented by Joanne Bocko of Avon & Somerset Police, will show you how.
Topics will include:
Current threats in cybercrime

Phishing and Vishing (email and phone fraud)

Social engineering and mandate fraud

Ransomware

Password security
Planning for Business Growth
Date: July 24
Time: 10am – 1pm
This session is for existing business owners who have aspirations to grow their business. It creates some protected time for you to reflect on where you are now with your business and where you would like to be in future. You can then to start to develop a focused strategy to move your business in the right direction.
You'll learn some simple planning tools that you can use to identify what needs to change and how, without having to spend hours writing a traditional business plan. You will leave with the knowledge and tools to be able to build a business growth strategy and where applicable, to communicate the shape of the plan simply to others.
To book a place visit www.brave.org.uk/training or phone 0117 944 5330