BRAVE Enterprise, the Bristol-based not-for-profit business advice organisation, is running a series of training workshops during September 2018 for those just starting in business and established firms looking to promote their goods and services.
The workshops – which are held at BRAVE's offices in Upper York Street, Bristol – will offer practical advice to business owners and include: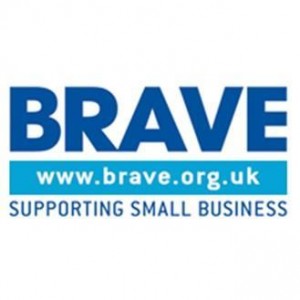 Thinking About Business
Date: September 10
Time: 12noon – 2pm
Anyone considering going into business for the first time will benefit from attending this free introductory seminar. If you're in the very early stages of thinking about starting your own business but are not sure what steps to take, this workshop will help you get your thoughts in order and your business idea on track.
Using Social Media
Date: September 11   
Time: 10am – 1pm
This workshop is for anyone who wants to find out how to make Facebook and Twitter work better for their business and be more organised and strategic about their social media marketing. By the end of this seminar you will understand the possibilities of cost-effective content marketing channels and be better at promoting your business. You'll take away some tools and tips to make it easier to manage.
Introduction to Search Engine Optimisation
Date: September 11
Time: 2pm – 5pm
If your website plays a key part in your business, then this workshop will help you maximise its potential. It will equip you with the tools you need to make your site feature more highly in Google and other search engines. Don't worry if you're not technical. This course is for business people, so techno-babble will be kept to an absolute minimum.
Starting in Business Workshop
Date: September 12
Time: 10am – 4.30pm
This all-day workshop is for those who have thoroughly researched their business idea. It's all about preparation – preparing yourself, your finances and your business plan. You'll get expert advice and encouragement and be equipped with the tools to take your business idea from the drawing board to reality. It's also an excellent opportunity to talk to other new business starters and swap experiences and contacts.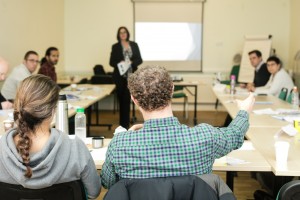 Effective Copywriting
Date: September 14
Time: 10am – 1pm
Do you want to write copy that grabs people's attention; that persuades them to visit your website, make a purchase or buy into what you do? This workshop is aimed at those who produce brochures, flyers and other promotional materials. The workshop is presented by Ruth Kapadia who is an experienced copywriter and trainer with more than 10 years' experience.
Tax returns for the self-employed
Date: September 27
Time: 11am – 2pm
If you want to save money and avoid a last-minute rush to meet HMRC's deadlines, this workshop will help you get organised and complete the tax return. It's for anyone who registered as self-employed with HMRC in the 2017/2018 tax year and who needs to file their first tax return. The workshop is presented by Sarah Batorijs, who is an experienced business trainer with a background in accountancy and tax. She will cover:
The paperwork you will need

How to organise and file the information

Filling in your tax return

Where to get further help
To book a place on any of the above, visit www.brave.org.uk/trainingor phone 0117 944 5330.