Small business owners and those planning to go self-employed can learn how about promotion on a shoestring at a series of events staged by BRAVE Enterprise in Bristol in December.
The sessions, which are being held at the not-for-profit business advice organisation's offices in Upper York Street, include: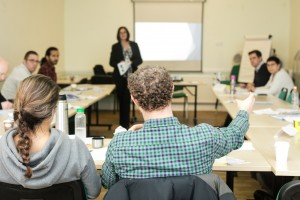 Effective Copywriting 
Date: December 4
Time: 10am – 1pm
Do you want to write copy that grabs people's attention; that persuades them to visit your website, make a purchase or buy into what you do? This workshop is aimed at those who produce brochures, flyers and other promotional materials. The workshop is presented by Ruth Kapadia, an experienced copywriter and trainer with more than 10 years' experience.
Thinking About Business
Date: December 4
Time: 10am – 12noon
Anyone considering going into business for the first time will benefit from attending this free introductory seminar. If you're in the very early stages of thinking about starting your own business, but are not sure what steps to take, this free workshop will help you get your thoughts in order and your business idea on track.
Marketing on a Shoestring
Date: December 13
Time: 10am – 1pm
This half-day workshop is for all those who have an interest in cost-effective marketing of their business and wish to develop the skills needed to implement a marketing strategy. It will give you an understanding of the fundamental principles and practice of marketing in a clear and logical way. You will start to develop a strategy based on your own business needs and will explore some key tools and tactics to help you implement it back in the workplace.
Course Content:
Identify the stages in the marketing planning process

Understand the importance of creating a strong brand

Know the different characteristics and applications of the marketing mix

Consider implementation issues and ways to overcome challenges

Have the foundations for a relevant and comprehensive marketing strategy
To book a place on any of the above, visit www.brave.org.uk/training or phone 0117 944 5330.