Sixty of Bristol's most successful entrepreneurs and business leaders have gathered to hear how they can support the city's fledgling and growing tech businesses reach their potential.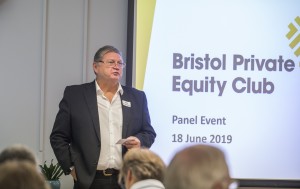 The event was the biggest meeting so far of members of Bristol Private Equity Club (BPEC). Since its launch three years ago, the club's members have invested more than £4.5m in 23 deals involving 14 Bristol firms. 
Hosted by Origin Workspace in Berkeley Square, Clifton – an upmarket co-working space recently opened by club member Heather Frankham – the evening also gave four tech businesses the chance to showcase their potential to the entrepreneurs.
Bristol-based food and drink app Wriggle is growing following investment from BPEC members while Fluence, which supports global businesses in using Artificial Intelligence (AI) for human intensive activities, is on the point of further fundraising.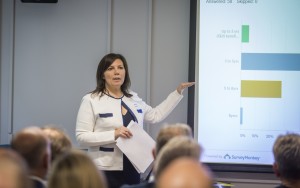 Bath-based Flourish Zone, which uses AI to engage workforces, is looking for funds to grow, while Cytoseek, a new cell therapy technology that can be used in cancer treatment, has ambitious plans for growth.
Heather Frankham ran through what typical BPEC members were looking for – which tended to be investments of between £150,000 to £500,000 in businesses that are already established and have a clear road map for their future.
She said: "We carried out a membership survey and although different members have different interests, they do look for a particular type of business. Usually they are tech businesses with a team behind them that have some experience.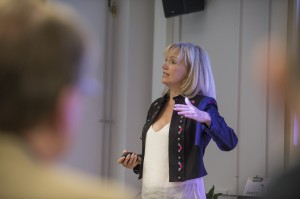 "We also found that 75% of our members want to get involved in the business they are investing in. It is not just a case of getting funding, those we invest in also get real experience from someone who has a successful track record."
The entrepreneurs also heard from Accelerated Digital Ventures founder David Fogle, who outlined what venture capitalists look for when making their investments – a highly relevant topic as the next step for many growing businesses supported by BPEC is to move on to larger venture capital funding to finance the next stage of their.
Entrepreneur and one of the six founders of BPEC, Allan Rosengren, who chaired the event, said: "The event helped our investors gain a picture of how they can support businesses to reach their potential. Both sides need to get something out of these transactions, with businesses able to build to success and investors getting good returns."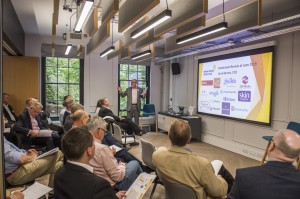 Another of the founders, Jerry Barnes, added: "We now have 80 members willing to invest in local tech businesses that can put forward convincing strategies for growth in the future. The club fills a gap in funding between the start-up capital streams and those offered by the venture capitalists and bigger lenders.
"The size of the event demonstrates how successful and thriving business is in Bristol. Here we had the city's most successful businesspeople putting funds back into the businesses of the future."
Pictured, from top: Allen Rosengren and Heather Frankham of BPEC, Adrienne Percival of Flourish Zone and Jerry Barnes of BPEC