Bristol law firm Gregg Latchams' In-House Lawyer service and Bristol Business News have teamed up to host a seminar aimed at helping fledgling businesses achieve sustainable growth.
Called Growing Your Business on Solid Foundations, it will discuss topics surrounding business growth, the risks companies face when scaling-up and the legal support SMEs and established businesses need.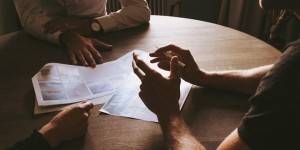 It will offer the opportunity to hear from industry experts on common challenges businesses face when looking to expand, how to strategically grow a business and set solid foundations for the future.
Head of IHL Kieren Windsor and Bristol Business News editor Robert Buckland will be running a panel of industry experts which includes:
Phillipa Haynes – Brand Strategy Consultant at Insight 101

Aimee Shortman – CEO at Brand Biology

Richard Godfrey – CEO at Rocketmakers

Peter Quintana – Business Consultant at High Growth Knowledge Company
The event will include a question-and-answer session and will conclude with networking.
Growing Your Business on Solid Foundations takes place at Engine Shed, Temple Meads, Bristol, on Thursday from 8:45am and 11:45am.
For more information click here