Bristol-based law firm Gregg Latchams is to host an afternoon tea next week to coincide with Carers Rights Day at which it will discuss issues that informal or working carers constantly face.
The free event takes place on Thursday, November 21, between 3:30pm and 5:30pm in the firm's Queen Square office.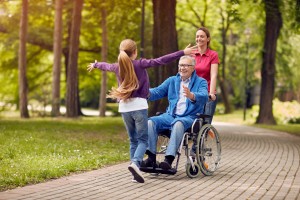 Gregg Latchams' head of long term and elderly care Heledd Wyn and employment and HR solicitor Cecily Donoghue will look at issues ranging from statutory and contractual rights to care fees and the amount of care that an individual is expected to provide.
Every day in the UK 6,000 people become carers and some can find themselves needing to talk to health and social care providers and negotiate with their employers on how to juggle work with caring and how to deal with the intricacies of the benefits system.
With the help of Carers Rights Day, a channel of conversation is opened to ensure that carers are aware of their rights, inform them of the support available and raise awareness in and around the industry.
The event is aimed at senior managers and business owners juggling the pressures of caring and their professional role (informal carers) as well as companies or HR managers supporting employees who are balancing care needs at home.
Gregg Latchams hopes to bring together organisations and individuals across Bristol and the South West to help carers understand their rights through an informative session as well as a Q&A.
Heledd Wyn said; "This event provides a unique opportunity for individuals, organisations and carers in the South West community to learn and ask about their legal rights.
"We are very much looking forward to welcoming attendees and sharing our knowledge as well as celebrating all of the hard work that carers do."
To book a place visit: https://www.eventbrite.co.uk/e/carer-rights-day-tickets-77983571963