National wealth management and professional services group Evelyn Partners is to move its Bristol office to a new, highly sustainable flagship development just a stone's throw away.
The firm will transfer its 250-strong Bristol team from Portwall Place, where it has been based for the past 15 years, to the nearby EQ building on Victoria Street, pictured.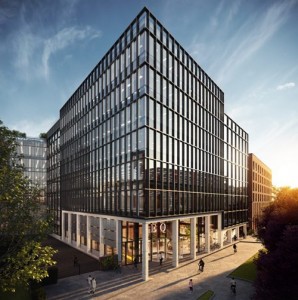 The shortly-to-open 200,000 sq ft development is Bristol's first new office scheme to target operating with net zero carbon in accordance with the UKGBC framework.
It will be all electric, with solar panels while rainwater will be collected and reused, and a target of zero waste being sent to landfill.
Evelyn Partners will join global banking giant HSBC, fast-growing fintech firm Paymentsense and global engineering and consultancy group Arup in the building, which has been developed by London-based property investment group CEG and will feature a rooftop bar, restaurant and business lounge with communal terrace and 50-seat auditorium, as well as a fitness suite.
Paymentsense has signed up to take 54,767 sq ft at EQ, while HSBC is to occupy 11,000 sq ft. Evelyn Partners is to move into 27,382 sq ft, taking up the building's entire fourth floor while global engineering and consultancy group Arup has confirmed it will take all of the 27,377 sq ft second floor.
The building, which was the largest speculative scheme in the South of England when work started on it in 2020, is now around 65% pre-let.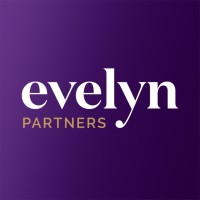 EQ is one of a number of major office schemes around the city centre to benefit from a post-pandemic 'flight to quality' as firms look for modern, flexible space to tempt employees into the office while also boosting their own ESG (environmental, social and governance) credentials.
Other flagship city centre offices schemes, such as Cubex's Halo at Finzels Reach, Nord's 1 Portwall Square on Redcliffe Way and AXA/Bell Hammer's Assembly on Temple Way, also secured lettings before being completed.
Evelyn Partners joins a number of professional services firms to relocate their Bristol bases to these new offices, including international law firm Osborne Clarke and Big Four accountants Deloitte – which have both moved to Halo – and law firm Clarke Willmott, which is heading to Assembly.
Evelyn Partners said its new office would provide modern working accommodation while also giving it space to continue its ambitious regional growth strategy.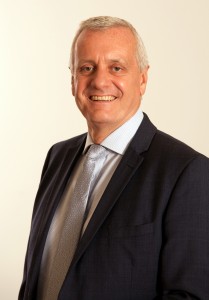 The office will provide flexibility for staff to work at desks and in collaborative areas. Clients will benefit from the suite of meeting rooms as well as the building's amenity spaces, which include an auditorium and terrace.
Evelyn Partners' Bristol team provides a range of services to support clients in personal financial affairs and business interests, including tax advice, assurance and accounting, financial planning and investment management.
Evelyn Partners Bristol office managing partner Nigel Hardy, pictured, said: "Our teams in Bristol have watched the EQ building being constructed close to our current offices over the past couple of years and it's exciting to now have agreed terms at this phenomenal development.
"As with our current Bristol office nearby, EQ is well located and will provide a fantastic working environment for our staff. We also know our clients will enjoy meeting their advisers in our new meeting rooms and attending events at the building."
He said the new office would allow the firm to continue its rapid expansion in the region under the local management team, and so provide services to more clients.
"Taking space at this building also supports our commitment as a firm to environmental sustainability and achieving net zero greenhouse gas emissions in our corporate operational footprint," he added.
CEG investment manager Paul Richardson said as well as its outstanding sustainability and hi-tech specifications, EQ was also raising the bar in terms of occupant wellbeing.
This included providing around 20,000 sq ft of amenities such as its rooftop hospitality space and business lounge with communal terrace, a ground-floor café kitchen and its auditorium, as well as a fitness suite and break-out space "making it incredibly appealing to businesses wanting to attract and retain the best talent", he added.
Evelyn Partners was formed a year ago following the merger of Smith & Williamson with Tilney.
The firm has £53bn of assets under management, making it the UK's fifth largest professional services business by fee income.
Bristol is one of 28 towns and cities across the UK where it has a presence.