Shares in SciSys, the specialist software and IT group SciSys with a base in Bristol, climbed by nearly 3% this morning after it announced it had secured a €1.8m (£1.48m), six-year contract to work on Europe's most advanced geostationary weather satellite.
The firm, whose roots are in the European space industry, will supply mission operations systems for the European Organisation for the Exploitation of Meteorological Satellites' (EUMETSAT) Meteosat Third Generation (MTG) programme, which aims to guarantee access to space-acquired meteorological data until at least the late 2030s.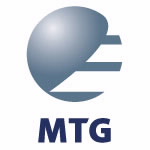 SciSys won the contract with Spanish engineering group GMV Aerospace and Defence and will oversee mission planning and automation along with associated operations preparation and archiving.
In a statement released to the London Stock Exchange today the firm, which has its headquarters in Chippenham and a base in Brislington, said: "Two operationally proven applications developed by SciSys will be combined to provide a highly-integrated operations workflow from mission planning to spacecraft control.
"As well as ground-based automation, the system will provide cohesive management of operations delegated to the spacecraft's on-board schedule. The compact monitoring and control data archive will support fast retrieval and provide users with modern web-based displays."
SciSys said the contract win demonstrated its momentum in completing the strong pipeline of business opportunities identified in the preliminary results announced last month.
The firm has worked for EUMETSAT on all its previous generations of European geostationary weather satellites in a relationship lasting more than 20 years.
SciSys divisional director space Dr Horst Wulf said: "We have been working hard to get into the METEOSAT III meteorological ground segment business with EUMETSAT. This contract ensures SciSys have a foothold in MTG ground segment and in core EUMETSAT business for many years. It continues the close cooperation between our companies over a number of years, based on a mutual, sound, technical approach."
SciSys chairman Dr Mike Love added: "We are delighted to make a significant contribution to the MTG programme that will play an important role in weather forecasting over the coming decades. SciSys continues to be at the forefront of the developments in earth observation satellite systems and shows the strength of SciSys' capabilities and experience in this key area of satellite missions."
The MTG series will have six satellites with the first spacecraft likely to be ready for launch from 2018. Two parallel-positioned satellites will orbit Earth – the MTG-I imager (a three-tonne satellite with 16 nominal channels) and the MTG-S sounder. The sounder will be one of the key innovations in the new programme, allowing Meteosat satellites, for the first time, to not just image weather systems but to analyse the atmosphere layer-by-layer and perform far more detailed chemical composition studies.
Unlike the first and second generation Meteosat series, MTG will be based on three axes stabilised platforms, meaning the instruments will be pointed at the Earth for 100% of their in orbit time. Such improvements are necessary to achieve compliance with more demanding user requirements on spatial resolution; repeat cycle and signal to noise ratio, and are a prerequisite to conduct soundings from geostationary orbit.
By mid-morning SciSys' shares were trading at 95p, up 2.5p – or 2.7% – on the day.