A Bristol-based online marketplace that connects talented home-cooks with food lovers in their neighbourhoods has launched in Bath following successful trials in its home city.
Likened to the Etsy of home cooking, All About The Cooks empowers trained chefs and passionate cooks to share their authentic food with local people.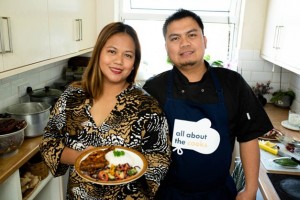 Cooks taking part in a pilot scheme in Bristol have taken 1,000-plus orders and earned more than £40,000 by using the All About The Cooks platform.
Customers can expect the highest food safety standards as each cook achieves a four-star or five-star hygiene rating for their kitchens.
With support from Innovate UK EDGE, part of the UK innovation agency's investment in the innovative businesses that drive economic growth, All About The Cooks completed a Crowdcube campaign in July, raising £350,000 – well beyond its £270,000 target.
All About The Cooks founder Claire Ladkin, pictured, said: "Bath is the perfect next city for us.
"It's an area with a rich food culture, access to local produce nearby, and people who care about independence and community.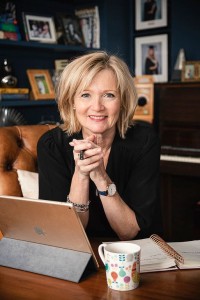 "As we expand into Bath, we're on the lookout for talented home-cooks, whether an aspiring chef or the person who makes all the tasty treats for colleagues and friends. We want to hear from them."
Claire said whether it was to host a dinner party for friends, get wholesome meals prepared for a busy week, or to send a hotpot to a new homeowner, the All About The Cooks platform allowed users to access delicious, home-cooked food with a real story behind it.
"We create personal interactions within communities, neighbourhoods and cultures and enable talented cooks to make money from their own kitchen," she added
All About The Cooks is now growing rapidly following support from Innovate UK EDGE innovation and growth specialist Megan Gibson-Jones and aims to launch in six more cities next year.
Claire said: "Megan's been a really valuable mentor. She's very pragmatic, she asks good questions and she's calm, organised and methodical.
"Together, we also identified the need to appoint a board of directors to reassure potential investors and help bring additional expertise and accountability to the company."
As a result, All About The Cooks has since appointed Rimpei Iwata, CEO of Cookpad, the world's largest recipe platform, to its board. Cookpad, which also led the recent investment round from its global headquarters in Bristol, reaches 100m users in 74 countries.
Claire added: "Rimpei really sees the potential of our platform, his experience is extremely valuable to us and his endorsement sends a powerful message to investors."
Recruitment was also identified as another key priority and Megan helped to define the required skills sets, develop attractive roles and create a strategy for finding the right candidates.
Claire said: "Together, we identified who our perfect candidates would be, why they would want to work here and how we could get the most value out of them.
"That detailed preparation really paid off and we're now growing the team successfully and expect to make three new hires over the next 12 months."