A network of investors who want to drive social change in Bristol has been launched at an event hosted by accountants' Evelyn Partners office in the city.
The firm teamed up with Bristol-based investment platform Ethical Equity to support the launch of the community of angel investors supporting ethical start-ups in underserved communities.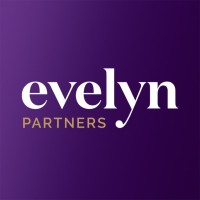 The event is the first in a series of regular meetings for aspiring angel investors with a social conscience at the office in Portwall Place.
Helen Bassett, a partner at Evelyn Partners who heads its business outsourcing services team in Bristol, said the meeting had been a great success and more events were now planned across the country to follow the lead of Bristol, a city widely recognised as being in the forefront of social investing.
"These gatherings provide an excellent opportunity to meet fellow aspiring angel investors, share experiences, and gain valuable insights from seasoned experts in the field," she added.
"Whether you're new to investing or have some experience, they will provide you with the knowledge and connections needed to take your first steps as a change-making angel investor.
"These investors will play a pivotal role in fostering growth within underserved communities, ensuring equitable distribution of venture capital throughout the UK."
Evelyn Partners and Ethical Equity – UK's first dedicated, ethically compliant investment platform – will now host more aspiring investor meet-ups in Birmingham and London next year as well as more Bristol.
Ethical Equity's mission is to empower and nurture a community of 1,000 new impact investors by the close of next year, each putting in an average of £500 to early stage start-ups in key cities.
CEO and founder Ali Kazmi said: "Communities that have been shut out historically have told us that this is what has been needed for some time.
"We are democratising the angel investor process so that everyone has a chance to participate in private markets – a powerful movement has started and people are beginning to gravitate towards it."
Ethical Equity COO Denis Lindsay added: "Our aim is to secure greater representation of underserved groups in the room and we were very pleased to witness the diversity of the people who came along to our event.
"Part of our mission is about demystifying the myths around investing and our partnership with Evelyn Partners is already proving hugely beneficial.
"They were proactive from the very start and we didn't need to push the door open – it swung open and they pulled us in."
Evelyn Partners' Bristol office provides a range of services, including financial planning, investment management and tax advice, to help clients manage their personal and business financial affairs.
The firm, formed a year ago following the merger of Smith & Williamson with Tilney, has £55.6bn of assets under management, making it the UK's fifth largest professional services business by fee income.
Bristol is one of 29 towns and cities across the UK where it has a presence.