Bristol-based renewable energy investment company Thrive Renewables has provided a £4m loan to help build the country's tallest wind turbine in its home city.
With the funding now in place, the community interest company behind the scheme – Ambition Community Energy – can move ahead with its construction. 

Groundwork for the turbine, which will have a diameter of 115m and a height of 150m from its base to the top of its blade – nearly three times the height of Nelson's Column – is expected to start in June with commissioning likely next spring.
It will be built on land near Lawrence Weston rented from Bristol City Council and have a maximum capacity of 4.2MW. Its clean electricity will be equivalent to powering close to 3,000 homes – the equivalent of Lawrence Weston's domestic use – and will save almost 120,000 tonnes of carbon emissions over its lifetime, while all profits from the sale of the electricity will be reinvested back into the area, acting as a driver for regeneration.
Ambition Community Energy was set up in 2012 by charity Ambition Lawrence Weston, a group of residents who wanted to make the area a better place to live following a decline in local services.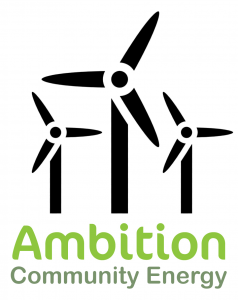 The group also plans to build an Energy Learning Zone to inspire young people and provide training to upskill residents for zero carbon careers.
Thrive Renewables managing director Matthew Clayton said with attention very much focused on improving the UK's energy security amidst rising energy bills, community-based projects were set to play an important role in alleviating fuel poverty, while also helping to create local, green jobs as part of a just transition.
"It's extremely impressive to see the determination and resilience Ambition Community Energy has shown in getting the project to this stage," he added.
"Thrive's unique collaborative funding model will enable them to get the turbine built and operational after years of planning work.
"Locally owned projects such as these will play a fundamental role in the future energy system, providing clean electricity that will help to reduce bills and generate revenue that can be plugged back into the community.
"It's also great to see such significant grassroots support for onshore wind and local people taking control of energy resources."
The idea for a community-owned wind turbine was first raised in 2016 by a local resident and member of Ambition Lawrence Weston's Energy Group and led by project team David Tudgey and Dr Charles Gamble.
Two years later Bristol declared a climate emergency and is now aiming to become carbon neutral and climate resilient by 2030, with the 100% community-owned turbine helping the city to meet its net zero targets.
Ambition Community Energy project development manager David Tudgey added: "There are homes in Lawrence Weston which suffer from poor insulation and low-energy efficiency and, with energy costs continuing to soar, this means even more of our residents will face of fuel poverty.
"It's important for us that everyone is included in the clean energy transition, which is why we've never given up on getting this project built.
"Thanks to Thrive, we're now pushing forward with construction and hope that the turbine acts as a shining example for other communities across the UK."
Visiting Professor in Renewable Energy at the University of Bristol and Ambition Community Energy director Andrew Garrad said: "I have spent over 40 years working in wind energy all over the world. Although this is England's biggest onshore turbine, it's my smallest ever project.
"That does not mean it's been the simplest though – far from it! Community energy schemes are difficult and receive no government encouragement.
"We hope to be able to use our experience to make them easier, so that other communities can make a contribution to the UK's zero-carbon goal. In 2021, 39% of the UK's electricity was produced by renewables. It's time to let community projects boost that figure."