Social Communications, the national PR agency with an office in Bristol, has been appointed to support the Energy Systems Catapult, the world-leading centre set up by the government to support innovation linked to the transition to cleaner, intelligent energy systems.
The agency, which also has offices in Manchester and Leeds, beat off competition from 24 rivals to win a place on two frameworks run by the Energy Systems Catapult which will provide strategic marketing support and content development.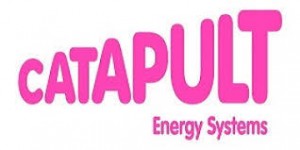 The Catapult's 160-plus staff based in its Birmingham headquarters have a variety of commercial, policy and technical backgrounds, all working to support innovators across the energy sector.
The appointment builds on Social Communications' expertise in the energy and infrastructure sectors, with clients including Vital Energi, Nova Innovation, Nuclear South West and the South West Nuclear Hub.
Its Bristol office, which opened last year, has built up a roster of more than 12 clients across the housing, energy, higher education and local authority sectors.
Social Communications group chief executive John Quinton-Barber said: "We are thrilled to have been appointed to this important government backed framework which is focussed on meeting the UK's energy and climate change challenges.
"The opportunities we expect to see through the Catapult are well-aligned with our work for our energy clients, which include national infrastructure investment within the nuclear sector at Hinkley Point, tidal energy and city-wide district heating networks.
"We are well experienced in managing communication activity across the energy sector, including large offshore wind farms, electrical systems and onshore wind farms."
"We believe that our track record will add real value to Energy Systems' Catapult's work. We're at the heart of engaging and meaningful debate across a number of sectors.  Our team is highly skilled at communicating highly technical and complex information in a way that is understood by many.
Energy Systems Catapult head of marketing and communications Stuart Brennan added: "We are delighted to have Social Communications on board to help us deliver our marketing and communications strategy.
"Energy Systems Catapult is playing a significant role in driving transformation of the UK energy sector to low carbon, and we look forward to seeing how they can help us tell captivating stories about our work with top UK innovators."