Purplefish, the Bristol-based communications agency, has appointed employer experience and brand expert Lucy McKerron as associate director to head a new division focusing on employee experience communications.

Lucy, pictured, right, with Purplefish managing director Jo Randall, who has 15 years' experience working in agencies, joins the 10-strong Purplefish team from internal communications and employee engagement agency McCann Synergy in Bristol, where she was head of business development and marketing.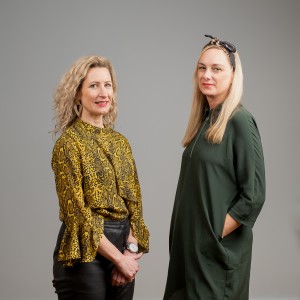 She has also worked for Bristol and London PR agency ThirtyThree in client services roles.

Purplefish decided to launch the new division to help businesses cope with the unprecedented turnover in staff and talent shortages triggered by the pandemic.

It said businesses were recognising the connection between a stand-out employer brand and brand performance, resulting in the importance of employee experience (EX) rising up the agenda.

Lucy's appointment means Purplefish now offers existing and prospective clients 360-degree brand communication and engagement activation support.

The agency, launched a decade ago by Jo Randall, provides brand communications, PR and social media to a growing portfolio of clients in the tech, property, business and consumer sectors.

Jo said: "Lucy has exceptional experience and we're very excited to be welcoming her to the team.

"We know from client feedback that staff attraction and retention is on everyone's agenda and people are looking beyond the salary and package to company culture and experience."

She said chief marketing officers were putting employer brand and experience higher on their marketing and communications priorities for next year.

"This extension to our offer means we will be offering complete communications consultancy for both brand and employee experience which helps businesses put their people at the heart of their communications strategy," she said.

Research and consulting form Forrester found 48% of B2C marketing leaders believe improving employee experience will form part of their brand strategy over the next two years.

Purplefish's clients include investment group BGF, housebuilder Redrow and waste management firm Grundon.