Bristol business leaders today welcomed the latest positive national economic figures but concerns remain that the pace of growth is slowing and further problems could lie ahead.
The Office for National Statistics figures show the UK's gross domestic product (GDP) grew by 0.7% in the three months to September – slightly weaker than the 0.9% of the previous three months but 3% higher than the equivalent period last year.
Chancellor George Osborne welcomed the figures but warned the recovery is not immune from the weakness in the Eurozone – by far the UK's largest export market – or a fear slowdown in the world economy.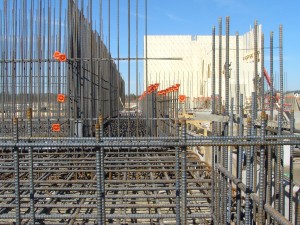 Phil Smith, managing director of Business West, which runs and the Bristol Initiative, warned that weaknesses remain in the economy which need to be address.
"We have seen the national economy – and therefore local economy – go from strength to strength throughout 2014 and the 0.7% increase in GDP in the third quarter of 2014 will give business a shot in the arm.
"GDP is now 3.4% above its pre-recession peak, showing the progress we continue to make. South West unemployment has dropped by 44,000 over the past year and our recent survey of businesses in the West of England found that the major indicators – domestic sales (50%), recruitment (32%) and business confidence (69%) – are all up on this time last year.
"However, compared to last quarter, our survey does shows some fall in all major indicators, due in part we believe to a disruptive Scottish Independence vote and sluggish growth across the rest of Europe. Although GDP growth is welcome news, it will be muted by signs of a slowdown.
"Our latest business survey found that domestic sales, recruitment and business confidence are all up on this time last year. However compared to last quarter's survey there has been a decrease in all the major indicators, on the back of a disruptive Scottish Independence vote and sluggish growth in the rest of Europe.
"Although growth is welcome news, we should not be complacent and must strive to address the fundamental weaknesses in the economy that act as a drag on long- term growth."
Bristol Chamber of Commerceexecutive director James Durie added: "We must not be complacent and must strive to address the fundamental weaknesses in the economy. What is needed now is for the Bank of England monetary policy committee and the Government to reinforce efforts to support the recovery.
"We are calling for interest rates to be kept at their current low levels well into 2015, while the Chancellor's Autumn Statement in December must include bold measures to support growth and enterprise."
Invest Bristol and Bath, the inward investment organisation, said the area's vibrant economy was helping it attract new businesses.
Matt Cross of Invest Bristol and Bath said: "The Bristol and Bath region has a growing reputation as a hothouse for creative and digital production, hi-tech, low carbon, aerospace and advanced engineering and professional services.
"Invest Bristol & Bath has celebrated a highly-successful year having helped 44 new companies locate or expand in the West of England area creating more than 1,000 jobs and attracting a wide range of new international and national companies from a mix of industries including Huawei, Just Eat and Somo."
His views were reinforced by Matthew Leung, director of CPU technologies at Chinese telecoms equipment giant Huawei, which is to open a research and development base in Bristol, initially recruit employing 30 high-calibre employees to work on ICT chips, software, and the analog chip technology of the future.
He said: "The region's strong talent pipeline, excellent transport links and position as a hub for cutting-edge innovation were key factors in attracting Huawei to Bristol. We look forward to capitalising on these benefits as we grow our operation in the city."
The CBI also welcomed the GDP figures and said growth should continue despite Europe's weakness.
Director-general John Cridland said: "The economy is still growing steadily, with businesses creating jobs and investment progressing.
"These figures show that growth was predominantly driven by a robust services sector. However, we know that times are getting tougher for our industrial base, with our latest manufacturing survey showing that exports are weighing on the sector.
"Risks to growth remain, including global political instability and mounting weakness in the Eurozone, but the CBI still anticipates that healthy growth will continue."