Bristol-based kitchenware supplier Horwood has bought an Australian eco-business as the hospitality market continues to look for alternatives to single-use plastic.
EcoSouLife, based in Melbourne, produces disposable and reusable alternatives to plastic and foam housewares such as cups, mugs, bowls and lunchboxes out of agricultural waste.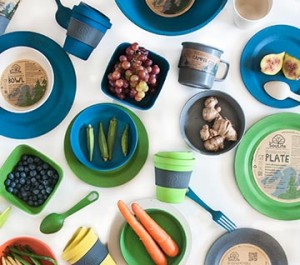 Horwood, one of the UK's largest table and cookware suppliers, was advised on the deal by a multi-disciplinary team from the Bristol office of financial and professional services firm Smith & Williamson. Financial details of the acquisition have not been disclosed.
The EcoSouLife brand will become part of the Avonmouth-based group's Horwood Life subsidiary.
A Horwood spokesman said: "EcoSouLife is an environmentally conscious company on a mission to deliver guilt-free disposable and reusable alternatives to plastic and foam. By using agricultural waste combined with the newest technologies, they have been able to create affordable and accessible products that are kinder to the environment.
"This exciting new chapter provides great opportunities to expand the existing product ranges, increase exposure for the brand and demonstrate both our and EcouSouLife's commitment to this fast-growing and ever-so-important category.
"Horwood Life will look to continue the great work that EcoSouLife has conducted over recent years in creating compelling consumer propositions which are sustainably conscious, practical and affordable."
Horwood said EcoSouLife's products would complement its own Smidge brand, which was launched earlier this year and focuses on products that offer an alternative to single-use plastic, with "compelling designs and great functionality".
Horwood Homewares managing director Rob Jones added: "We're delighted to be working alongside the entire EcoSouLife team. Their passion, experience and knowledge of this category will help to continue create and develop product solutions in an area of extensive consumer interest and importance."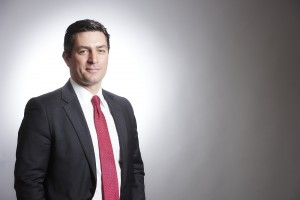 A multi-disciplinary team from leading financial and professional services firm Smith & Williamson in Bristol has advised kitchenware supplier Horwood Homewares on its acquisition of an Australian eco business.
The Smith & Williamson team was led by Marcus Graham, head of transaction services in Bristol, and Mark Lord, director, corporate finance, with tax structuring advice from corporate tax partner Dave Mouncey.
Marcus Graham, pictured, said: "Smith & Williamson continues to grow its reputation as a leading advisor to the South West private equity, banking and corporate communities.
"This deal is another excellent example of how our 15-strong integrated transactions team in Bristol can assist clients on cross-border mergers and acquisitions."
The deal was completed within a week of the sale of RAP International to Yokogawa Electric Corporation, on which Smith & Williamson also advised.
Legal advice on the Horwood Homewares deal was provided by the corporate team at Michelmores.
Horwood, which has been trading since 1896, was acquired by Indian multinational TTK in 2016. It owns the internationally renowned brands Horwood, Stellar and Judge and supplies more than 2,000 table and cookware products across key European markets.