Bristol-based property agency Williams Gunter Hardwick has been appointed by expanding electronic cigarette retailer Ecigwizard to help it open a string of new outlets.
The Peterborough-headquartered firm plans to more than double its store portfolio with at least 50 openings in an area stretching from Wales and the South West across the Midlands to the South of England, including London.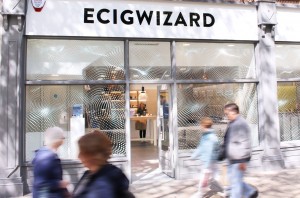 To support this push, it has retained four agents with Williams Gunter Hardwick now actively seeking sites in the South West, Wales and West Midlands.
Founded in 2011, Ecigwizard has grown to become the UK's largest online and offline retailer of electronic cigarettes, e-liquids and associated vape products with 45 owned and franchised outlets across England, including one on Fishponds Road – so far its only store in the South West.
The firm, whose existing outlets give it a 10% geographical market share, had a turnover of more than £8m in 2017.
It is looking for shops of between 300 sq ft and 600 sq ft in high footfall locations, close to other well-known multiple occupiers. It is targeting average rents as close to £20,000 a year as possible, although for the right slot in larger towns and cities, it said it would consider up to £35,000 a year.
Outlets are more likely to be in high streets than shopping centres to avoid higher service charges.
Williams Gunter Hardwick director Stuart Williams said: "This is an expanding niche sector which is currently helping to drive take-up in our retail centres, and there is plenty of growth still to come.
"In particular, many of the larger cities are currently presenting multiple opportunities for sites in central and suburban locations."
Through supplying its existing stores as well as 600 other franchises across the country, it has a 34% slice of a £300m market supplying 1.3m customers. 
Stuart Williams added: "Ecigwizard has a proven track record of running successful retail stores and are fitted to an exceptional standard – making them a welcome addition to many centres."
Target locations include town centres and suburbs in locations including additional stores in Bristol along with Birmingham, Nottingham, Reading, Sheffield as well as greater and central London.