The corporate team in the Bristol office of international law firm Osborne Clarke has advised long-standing client and Dragons' Den panellist Peter Jones CBE on his latest investments.
Serial entrepreneur Mr Jones, pictured, has joined forces with investment group BGF to support two high-growth tech businesses with plans for further collaboration in the future.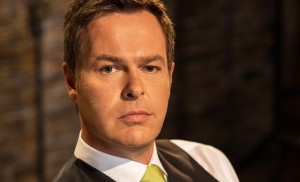 An initial £9m has been invested across Localised Group, an ecommerce platform for global brands that recently signed up British retailer Boden as its latest customer, and Retail Services Group (RSG), which provides in-store, end-to-end retail experiences for some of the world's leading tech brands.
Peter Jones and BGF said their collaboration had the potential to further co-invest and support more scalable and high-potential businesses.
Peter Jones has invested in more than 60 businesses spanning publishing, new media, television, smartphones and food.
BGF, which has a regional office in Bristol, has invested in 300-plus companies since 2011. It has announced a trio of successful exits in the past month.
Peter Jones was advised by Osborne Clarke's corporate team led by partner Mark Wesker, pictured, and supported by senior associate Elinor Owen, associates Becky Eade and associate Hannah Stevens and senior paralegal Jay Eng. They were supported by Osborne Clarke's banking team, led by partner Tom Bussy and associate Tom Marshall.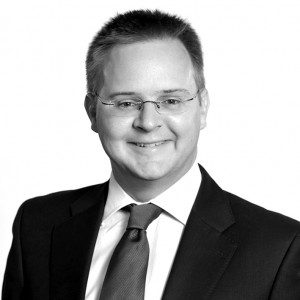 Peter Jones said: "I've joined forces with BGF to find, invest and grow some of the most exciting companies in the UK today. Both of us see these initial investments as the stepping-stones to future opportunities.
"I couldn't think of a better partner than BGF, one of the most respected businesses in the growth capital business. BGF has exactly the national footprint that we are looking for today."
BGF CEO Stephen Welton added: "The scale of [Jones'] connections within the entrepreneurial community will be a huge benefit to both BGF and our portfolio.
"These are unprecedented times for businesses but BGF remains committed to backing firms high-potential firms such as Localised and RSG. And as a committed investment partner we will do all we can to support our current portfolio of firms.
"In turn, we believe that the wider financial community has a vital and urgent role to play in helping businesses to access the funding and support they need, and we will work within the sector and with government to achieve this.
"Remaining 'open for business' means continuing to back new investments, which is critical to ensure that confidence is not irreparably damaged."
As part of the investment John Davison, entrepreneur, investor and former global head of strategic investments at RBS, has joined both companies as non-executive director.