Two new managers have been recruited by regional chartered accountancy firm Albert Goodman for its Bristol tax team just weeks after a new director joined.
Lauren Chadwick and Julie Harding arrived from the Bristol office of national accountancy group Evelyn Partners (formerly Smith & Williamson), reuniting them with Ruth Powell, who left Evelyn Partners in January to become director of Albert Goodman's tax team.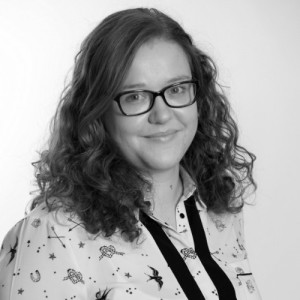 Lauren, pictured right, joined Smith & Williamson 11 year ago and is now a Chartered Tax Advisor (CTA) and a member of the Association of Accounting Technicians (AAT).
Julie, pictured below, began her career on Jersey where she worked in private banking for four-and-a-half years before she joined Smith & Williamson in 2017 and became a member of the Association of Chartered Certified Accountants (ACCA).
Lauren and Julie are both members of the Society of Trusts and Estates Practitioners (STEP) and share similar expertise in tax compliance, advice and accounts for family trusts, individuals and estates.
Lauren said: "I am excited to join a growing company where I can bring my expertise in trusts and inheritance tax to both the tax team and the firm's clients.
"Having joined from a much larger firm I am looking forward to the opportunity a smaller firm provides especially around getting to know and assisting my colleagues from across all areas of the business." 
Julie added: "Joining Albert Goodman means that I get to be part of a company that prides itself on staff engagement and being a great employer to work for.
"Bringing my previous experience to the rapidly expanding tax team feels like the right step and time to further my career in an established accountancy practice, especially as we near the end of the financial tax year."
Albert Goodman employs 300 people across its offices in Bristol, Weston-super-Mare, Yeovil, Taunton and Weymouth and has a turnover of more than £15m.
It offers services ranging from audit & accounts and business support services to payroll and VAT.