Bristol-headquartered national law firm Burges Salmon has appointed Fiona Smith as its first diversity and inclusion manager.
The firm, which employs around 750 people in its Bristol head office and London office, said the appointment of Fiona, pictured, reflected its commitment to diversity and inclusion are integral and the great value it placed on a diverse workforce and the contribution that each individual makes.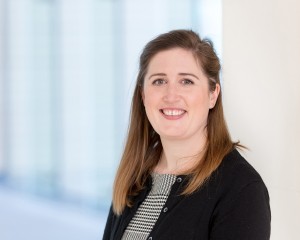 The firm said its culture was open, collaborative and inclusive, enabling it to recruit, retain and motivate the highest calibre of people across the business.
Burges Salmon has a number of established groups that continue to raise awareness of diversity and inclusion issues within the firm and engage with external networks and contacts, including:
BProud – the firm's well-established LGBT+ network.
BCultured – the firm's BAME network, established last year and already nominated for an award for best networking group.
Family Matters - a network established for those with caring responsibilities in the firm.
The Burges Salmon Disability Forum - open to anyone who wants to support the firm in being an accessible and inclusive place to work.
The firm will also shortly launch its BBalanced network, which will focus on gender issues and engage both women and men across the firm.
It also has a group tasked with supporting the delivery of the firm's diversity and inclusion strategy and to ensure that its priorities are being met.
Group chair Liz Dunn said: "In recognition of the reach and extent of the work that our diversity and inclusion group undertakes, I am pleased to announce that Fiona has been appointed as our first ever diversity and inclusion manager.
"This is a really exciting appointment for the firm, which will see Fiona working closely with our diversity and inclusion networks and groups across the business to enhance the great work they are doing, making sure we continue to foster an environment that is inclusive for everyone.
"Over the next year we will be taking a more cohesive and holistic approach to diversity and inclusion.  Now our groups are established, they will be more closely working together and we will also be collaborating with our new colleagues in Edinburgh to make sure our commitment to diversity and inclusion is as embedded there as it is here in Bristol."
Fiona joined Burges Salmon as business partner – people – nearly three years ago from the Bristol office of national firm Bevan Brittan, where she spent seven and a half years as an HR business partner.
Fiona added: "I am delighted to have the opportunity to take up the new role of diversity & inclusion manager at Burges Salmon and I'm looking forward to working closely with our diversity & inclusion networks to progress diversity and inclusion across the firm."
International law firm Osborne Clarke, which has its roots in Bristol and employs more than 500 people in the city, appointed its first diversity and wellbeing manager three years ago.