Bristol-based IT services provider BOM has become the technology partner of city-based disability charity Gympanzees as it aims to raise £2.2m to build a permanent play centre.
BOM, which was founded more than 60 years ago, will donate time and resources, including free ongoing IT support services and technical help, to support the charity to achieve its vision over the next three years.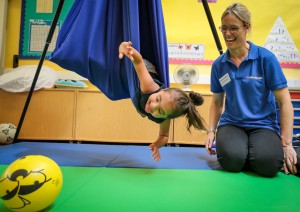 Gympanzees has a vision to provide every disabled child and young person in the UK with a life filled with exercise, play and friendship.
But for many parents who have children with disabilities, going into the community for exercise to gyms, parks and soft play areas can be extremely difficult, sometimes impossible and often overwhelming.
Yet there is a severe lack of facilities currently accessible to disabled children in the region.
The charity plans to offer multiple fully inclusive leisure facilities that are easily accessible for disabled children, young people and their families, to meet their exercise, play and social needs.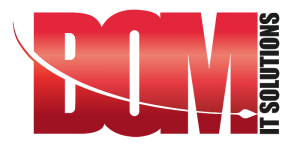 It is currently building the first Gympanzees leisure centre in Bristol to cater for the 60,000 disabled children and young people within an hour of the city, which will replace the pop-up play centre they currently rely on.
BOM, which supplies SME and enterprise business systems and managed services on a national and international level, will support Gympanzees achieve its vision over the next three years, donating time and resources, including free ongoing IT support services and technical systems within the facility.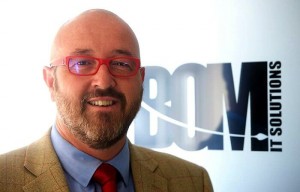 The Hengrove-based family-owned business specialises in delivering network services, telecoms and cloud technologies to more than 150 customers in sectors ranging from finance to automotive.
BOM IT Solutions managing director Andy Carter, pictured, said: "We chose to support Gympanzees because we feel passionate about this cause and the work they do within the local area.
"Bristol has a severe shortage of facilities to cater to the needs of disabled children and young people. As a local business we want to support local charities, and make sure they have the IT infrastructure they need to be able to carry out their important work."
Gympanzees founder and CEO Stephanie Wheen added: "There are a million disabled children and young people in the UK, and 60,000 disabled children residing in the Bristol area who can't access regular leisure facilities."
This had led to a decline in their health and wellbeing, with 72% suffering from mental health difficulties because of isolation.
"We are incredibly grateful for the support from BOM IT Solutions as our technology partner and we hope this will encourage more local businesses to help us as we strive to provide permanent facilities all year round that have the power to positively change a young person's life," Stephanie added.
For more information on Gympanzees, click here