The bosses of some of Bristol's biggest businesses are to get the chance to roll up their sleeves and prepare a spectacular charity banquet to raise £100,000-plus to fight food insecurity in the city.
Ashton Gate Stadium has teamed up with celebrated Bristol chef Josh Eggleton to stage The Anti Banquet – with firms being invited to buy and donate tables for local charities and worthy causes while their directors work in the kitchen or serve the guests as part of the front of house team.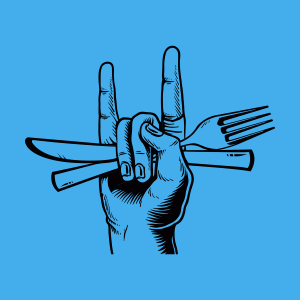 Around 700 people are expected to attend the event on Thursday 5 October, including emergency service personnel, charity workers and those who rarely have the opportunity to attend such gatherings.
The Anti Banquet, which will be co-hosted by Bristolians comedian, actor and writer Jayde Adams and actor Joe Sims, will raise funds for Bristol's food community initiatives and food charities.
It is being programmed by Team Love, the Bristol-based event production company behind the city's Love Saves The Day festival.
Team Love will transform Ashton Gate's hospitality suites to give attendees an evening of spectacle and sparkle with an unforgettable line-up of comedy, music and entertainment featuring some of Bristol's finest talents, including the Invisible Circus.
The event has so far gathered support from sponsors such as Bristol Beer Factory and city-based food wholesaler Arthur David.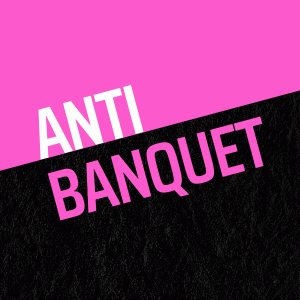 The Anti Banquet takes place as Bristol faces up to the reality of being one of the most 'unequal' cities in the UK, with 12% of its residents relying on food banks weekly and experiencing food insecurity.
By getting involved as sponsors or by buying tickets, Bristol firms will support vital community food projects in the city, helping to safeguard vulnerable individuals from food poverty.
Among those benefitting will be Bristol Local Food Fund, a project run entirely by volunteers who care about food, community, sustainability and making a positive difference by supporting community food causes.
Josh Eggleton, best known for the Michelin-starred Pony Chew Valley and Salt & Malt at Wapping Wharf, will be joined in planning and preparing the banquet by some of Bristol's most exciting chefs will take charge of the kitchen, preparing a delectable dinner for the guests.
These will include Peter Sanchez Iglesias, who runs two of Bristol's most renowned restaurants, Michelin-starred Paco Tapas and Casa, and Ben Harvey, executive chef at Bianchis and Pasta Loco.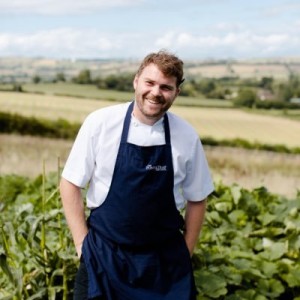 Cornwall's Jude Kereama, who reached the final of the Great British Menu in 2021, Celebrity chef Simon Rimmer, best known as one half of the presenting team for Channel 4's long-running Sunday Brunch, and pastry chef Hannah Cately, who featured on Channel 4's Bake Off: The Professionals, will complete the kitchen line-up.
Josh, pictured, said: "This is a unique opportunity to make a real change for some of Bristol's most vulnerable residents.
"Some brilliant chefs will be giving up their time to work alongside the leadership of Bristol businesses to create an amazing night for Bristol's hard-working charity sector, public sector teams and their own workforces.
"As the cost of living crisis worsens, we must secure the future of Bristol's community food charities to make sure they can keep delivering their services to those most in need in our city."
To get involved, visit www.antibanquet.co.uk/