BOM IT Solutions, the long-established Bristol-based IT services provider, has recruited a cyber security solutions director to spearhead and grow its new division.
The Hengrove-based family-owned business has launched the cyber security division to help protect organisations against the ever-sophisticated techniques of cybercriminals exploiting the vulnerabilities of the hybrid workplace.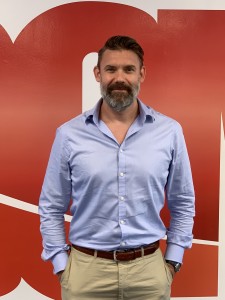 According to the latest government research, nearly 40% of UK companies identified at least one cyberattack on their operations in the past 12 year, with close to a third having been attacked at least once a week.
As a result, eight-in-10 businesses say cyber security is a high priority for senior management.
BOM, which has been in business for more than 60 years, has taken on David Trump to help grow the new cyber security division.
David, pictured, has 15 years-plus experience in the industry having worked with BT Global Services, where he supported some of the world's largest multi-national organisations, to government departments and, more recently, Buckinghamshire-based Phoenix Datacom, which supplies specialist cutting-edge tools to customers to help secure their infrastructures.
David said this experience had given him direct experience in understanding customer challenges and the types of tools and practices organisations need to mitigate risk.
"I am thrilled to be a part of BOM IT Solutions, to shape the department to my vision, which is an exciting opportunity," he added.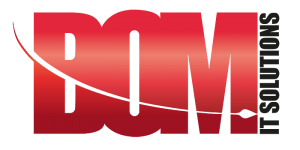 His first tasks in his new role at BOM's IT security division will include l looking at its existing vendor base to ensure they have the security tools to reflect the increasing risk linked to hybrid technologies and multiple onsite and cloud platforms. 
He will also be responsible for achieving the ISO27001 standard to demonstrate the firm's commitment to achieving the highest attestation of security practices.
David added: "There has been a shift recently from trying to keep the attackers out, to how to identify and remediate quickly when a breach occurs.
"We're bringing in technologies like managed detection and response (MDR), network detection and response (NDR) and zero trust methodologies to provide an automated and orchestrated secure coverage across any sized business, which can quickly adapt to any threat."
BOM IT Solutions specialises in delivering network services, telecoms and cloud technologies to more than 150 customers in sectors ranging from finance to automotive.