Bristol law firm Gregg Latchams has appointed legal sector expert Chris Bull to its executive board in a wide-ranging role that will help shape its future.
Chris, pictured, who has a strong track record in digital transformation, will take the title of interim chief financial officer – although the firm, which also has an office in London, said his remit will include building Gregg Latchams' commercial, as well as its financial, infrastructure.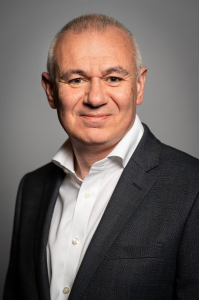 Managing director Richard Hill said he had already played a large part in helping it implement firm-wide remote working to cope with the coronavirus crisis.
A highly-regarded international finance and operations professional as well as a legal consult, Chris has worked with scores of businesses in a variety of interim and advisory roles, including as a part-time ambassador for accountancy group's KPMG's UK professional practices team and as a non-executive director of Bristol-based DAS Law.
He is also an internationally renowned speaker and author and is heavily involved in the regional business community.
He is currently the co-chair of the Bristol+Bath Legal Tech group and was chair for the West of England Local Enterprise Partnership's (LEP) professional services sector group between 2015 and 2018.
Earlier in his career he spent 12-and-a-half years in the Bristol office of international law firm Osborne Clarke, first as finance officer and then chief executive and chief operating officer.
Richard Hill said: "We are tremendously pleased that Chris has joined our executive board. He brings an incredible amount of expertise with him and is well-known for his dynamic approach and new thinking in the legal sector.
"We are committed to ensuring that our clients can work with us when and how they want and Chris' expertise will be useful here. His joining has been at a crucial time and he has already played a large part in helping us to implement firm-wide remote working.
"Chris' appointment is another key component as we start an exciting new chapter and continue to evolve and grow our business, ensuring we are fit for the future."
Chris said: "I am really looking forward to working with the Gregg Latchams team and getting to know the business inside out. The legal sector has experienced rapid change during the last 10 years, with the explosion of new technologies and ever more sophisticated client demands just two of the factors at play.
"This transformation, of course, brings opportunity for those firms, such as Gregg Latchams, that welcome innovation and embrace change."
Chris will also spearhead the firm's search for a new permanent CFO later this year.