Bristol property sales and lettings agency Hopewell has doubled its turnover in two years after teaming up with city-based digital marketing firm Superb Digital to produce highly effective online campaigns.
Hopewell, founded in 2014 by Maxwell Hope and Adam Kershaw, has also opened an office in Clifton Village alongside its city centre headquarters in Prince Street.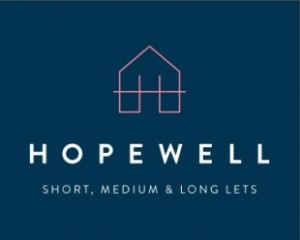 The firm puts its success in increasing its turnover from £1.4m in 2018/19 to £3m in 2020/21 mainly down to its partnership with Spike Island-based Superb Digital.
The online marketing agency produced a new website and domain migration for Hopewell, as well as search engine optimisation, a locally-driven content marketing strategy and a link building programme – all of which have reaped rewards
The campaign included consolidating two operating brands, including a shift away from the Airbnb platform to generate £700,000 of commission-free, direct bookings.
The increase in turnover has also enabled Hopewell to set up new services and revenue streams and grow staff numbers from eight to 10 across its two sites.
Hopewell now plans to become a brand to rival well-known high street estate agents, starting in Bristol with a target of 200 short lease properties in the city.
Superb Digital managing director Paul Morris said: "Hopewell is a client that we like to shout about because, against the backdrop of a pandemic that has severely curtailed the market they operate in, they have stuck with us and weathered the storm.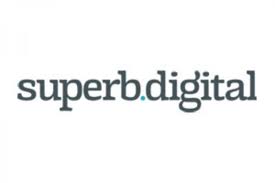 "Notwithstanding Max and Adam's tenacity and acumen when it comes to creating a diverse lettings business that isn't overly reliant on one type of revenue stream, we like to think that we have played our part in their ongoing growth and success.
"When Max and Adam came to us in 2018, their business was 100% reliant on Airbnb bookings. Today, direct bookings on short to medium term lets are now 22% of their total £3m revenue. That's certainly some jump."
Hopewell's Max Hope added: "We were becoming overly reliant on the Airbnb platform and it wasn't a solid foundation for profit and flexibility, so we were keen to generate more business through our website.
"We weren't doing any other marketing so it was purely thanks to our investment with Superb Digital that we quickly found ourselves ranking very well for highly lucrative terms around lettings, serviced apartments and property management in Bristol.
"Looking to the future. we've never had a better website and this is something we can continue to keep building on. And, largely as a consequence of the times we're living in, we're now turning our attention onto the sales and long-term lets side of the business.
"This is a highly competitive market, not without its challenges, but we have every faith that we can continue to make significant inroads in this market.
"We look forward to continuing our fruitful relationship with the team at Superb Digital for years to come."
Pictured, from left: Joe Cox and Paul Morris of Superb Digital with Adam Kershaw and Maxwell Hope of Hopewell