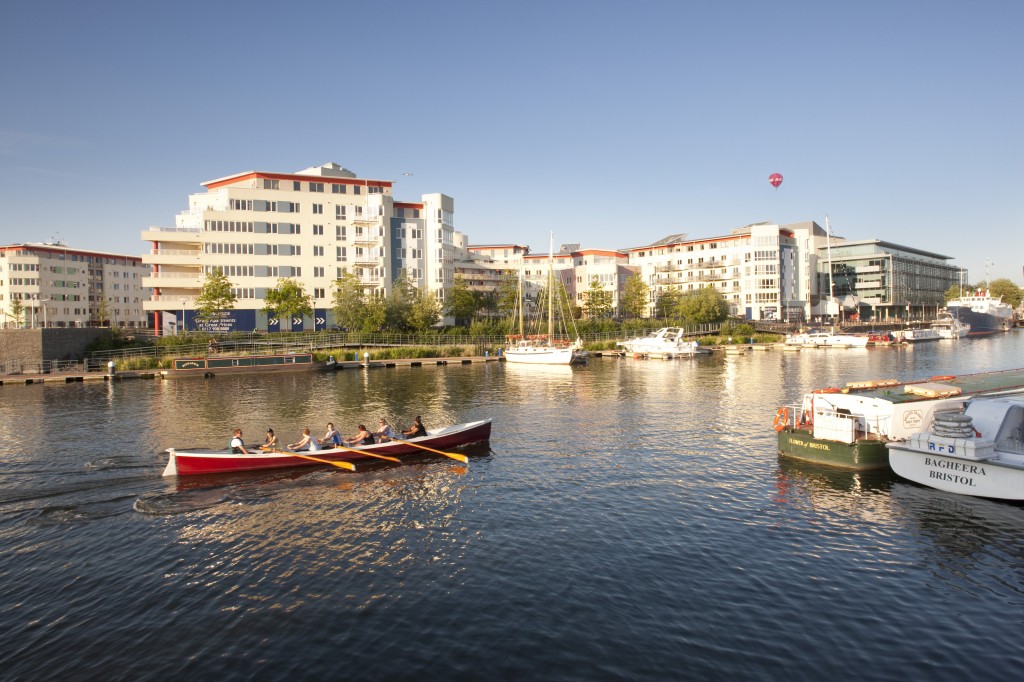 Crest Nicholson, the developer responsible for Bristol's Harbourside development (pictured), has been named Sustainable Housebuilder of the Year.
The award recognises companies which demonstrate a real commitment to innovation in the housebuilding industry.
Harbourside is one of the country's largest mixed use developments and has transformed a derelict, 16-acre site in the heart of Bristol into a vibrant place where people can live, relax and work right on the waterside of the city's historic floating harbour.
Crest Nicholson, which has been the area's prime developer, has built a range of homes at Harbourside.
Crest Nicholson sales and marketing director Susan Young said: "This is fantastic news and we're delighted to have won such a prestigious award. The need to reduce carbon emissions and tackle the problems posed by climate change remains an integral part of our mission and sustainability in its broadest sense delivers real business value.

"For this reason we continue to drive forward, innovate and explore the use of new technologies that will ensure sustainable standards start to become more of the norm."
Meanwhile Ms Young suggests that a waterfront apartment could bring significant long-term returns for people struggling to find suitable investment projects.
"The rental market continues to prove very resilient and is offering investors a long term return for their money at a time when many other investment opportunities are caught in the doldrums left by high inflation and low interest rates," she said.