The Bristol office of national digital design and marketing agency Fat Media has been shortlisted for a best digital campaign award following its work on a gambling awareness campaign. 
The agency, whose client portfolio boasts brands including Iceland, Warburtons and the NHS, created a hugely successful Responsible Gambling Week 2017 campaign for BeGambleAware, the UK's leading charity for minimalizing gambling harm and addiction, which has now been shortlisted for a South West Digital Award. 

After working with Fat Media for over five years, the not-for-profit organisation tasked the agency with the challenge of making its flagship annual awareness campaign the most successful yet.
The aim of the campaign was to raise the profile of Responsible Gambling Week, reaching and informing gamblers (and their friends and family) of the potential risks of gambling, as well as where to get support. 
Fat Media's digital campaign centred on specialist content such as live chat, videos, GIFs, an online calculator and an interactive map while using social media and other digital advertising tactics.
Due to its innovative and impactful approach, the judges at the South West Digital Awards have shortlisted the campaign in the Best Digital Campaign category alongside Cirencester-based Clear B2B's work with Bosch Professional and Cornish agency Bluefruit.
The winner will be announced at an award ceremony in Plymouth on September 27.  
BeGambleAware deputy chief executive Iain Corby said: "The impact of this campaign far exceeded our expectations. Fat Media's combination of creative, marketing and technical skills created an outstanding campaign, carefully optimised on a daily basis to deliver a great return from what for a charity is a necessarily limited budget." 
Fat Media head of communications Alexei Lee led the team was responsible for delivering the campaign. Alexei, pictured, added: "Responsible Gambling Week offers a fantastic platform for BeGambleAware to reach those most in need of advice, and signpost them to the right places to access this support. 
"We've been working hard to help BeGambleAware raise awareness of responsible gambling over the last five years, so we were determined to surpass expectations for this year's campaign, despite only having a one-week window to make an impact. 
"We knew that this success would be reliant on making sure the message was delivered in a context that would resonate with young gamblers (who are a discerning and very digital savvy lot) and motivating them to take action 'in the moment'.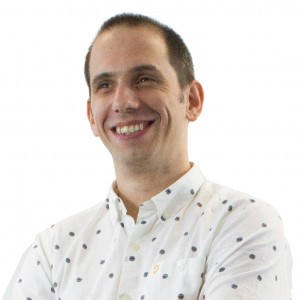 "So, we focused on creating 'snackable' content that would grab instant attention across channels like Snapchat, Twitter and Facebook. We used tactics such as GIFs, an interactive map, and live chat to direct them through to the relevant support access points. We also used Thunderclap to garner the support of the gambling industry, and leverage their own social networks to spread the net wider."
The campaign produced the charity's highest week for website traffic ever with a 1,000% increase in visits and reached nearly 1.5m people on social media. More than 86,000 people engaged with the campaign. 
Lancaster-based Fat Media moved into Bristol two years ago after snapping up long-running Brislington content marketing firm Strategy Digital.
It has since relocated the office to the city centre, where it is now expanding. In total the group employs 130 people across Lancaster, Bristol and an office in London.