Businesses have just 10 days to enter the first Go Green Awards, which will celebrate the sustainable achievements of Bristol businesses during the city's year as European Green Capital.
The deadline for the awards, which are being hosted next month in association with the Federation of Small Businesses (FSB), falls on January 25 and will be open to existing Go Green members and other businesses in Bristol and the West of England.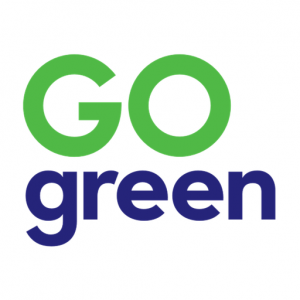 Amy Nicholass from Go Green said: "Most of the categories are open to existing Go Green members, but there is still plenty of time to sign up to the programme and be in with a chance of winning. If you can prove your business has made steps to improve its green credentials we'd love to hear from you."
The FSB award – called Bristol's Best Green Small Business – which is open to all businesses in Bristol with less than 250 employees, aims to highlight their involvement in tackling environmental issues. Entries for this category are not restricted to Go Green or FSB members.
One of Go Green's longest-standing members, developer Skanska has seen a number of benefits since signing up in February 2015, and cites a partnership with fellow Go Green member Children's Scrapstore as one of its biggest achievements during Bristol's Green Capital year.
Rachel Quinn from Skanska said: "We met Children's Scrapstore at one of the Go Green business breakfast events and started exploring the possibility of supplying surplus materials from construction projects across the South West to stock their Playpods.
"To date, around four tonnes of surplus material has been donated to the scheme which promotes the educational development of children through creative play, all of which would have become waste for recycling or sent to landfill.
"Without the help of Go Green, it would have been much harder to form the connections we have, not only with Scrapstore but with other SMEs in the region who we can collaborate with in areas like waste reduction, sustainable design and CSR. What is exciting is the potential for these connections to develop into new opportunities in 2016."
Amy Nicholass added: "Go Green is an initiative that is continuing beyond Bristol's Green Capital year so there are still plenty of opportunities for businesses, however big or small, to sign up. And, even if your company becomes a member the day before the entry deadline you can still enter the awards, as long as you're able to demonstrate that you've improved your business' green credentials over the past 12 months."
As well as the main categories, there will also be a Driving Force Award that has been designed for organisations that want to recognise a green champion, wellbeing champion, team or individual who has been driving the biggest green changes in the organisation during 2015. This is a nomination-only award and individuals are unable to enter themselves.
Go Green is a business programme initially funded by Bristol 2015 and run in partnership between Business West and Low Carbon South West. It was launched last February to coincide with the beginning of Bristol's year as European Green Capital and currently has more than 1,200 members across the three stages of the programme.
The initiative enables businesses to explore new ways of working and share their experiences with the wider business community, as well as helping them find new clients, retain staff and save money and resources.
Go Green suggests new measures and practices that businesses and organisations can implement under five key themes: Planning & Resilience, Travel & Transport, Energy & Efficiency, Sustainable Sourcing and Happy & Healthy. There will be two awards up for grabs under the each of the five themes, one for 'Best Newcomer' and one for 'Most Improved.'
Businesses yet to sign up to Go Green and create their Action Plan are being encouraged to join the initiative ahead of the award deadline on 25 January. To become a member and find out more about the awards, visit www.gogreenbusiness.co.uk/2016-awards.
To enter the FSB category and be in with a chance of winning up to £3,000, please visit www.bbgsb.co.uk.
Award sponsors include Natracare, RBS and Brunel Professional Risks.